OSM Maritime Group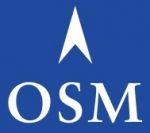 Since, 1989 OSM has provided support at sea. With 11,000 employees, a fleet of roughly 500 vessels and operations all over the world, we are the global market leader for third party management within the Offshore and Maritime Industry's.
Our solutions provide one point of contact and act as a one-stop shop for Ship Management, Crew Management, Offshore Management, and New Building Management.
OSM Maritime Group brings over two decades of experience in the Maritime Industry, approximately11,000 employees, 30 office locations, 500 vessels under management, and a 90% retention to the table.

With a global footprint combined with local content, OSM Maritime Group offers flexibility and opportunity for clients to expand their presence in new regions and the peace of mind that comes with: efficient and transparent management systems that keep them informed at all times, over 50 nationalities,EBN and Flag expertise capabilities to assure regulation compliance, reduced overhead expense and back office support to allow them to focus on their growth.
WHY CHOOSE US
At OSM Maritime Group, there are no big or small realizations. Each contract awarded is taken as a proof of confidence from our customer.
We treat every contract as a new challenge that we must succeed while respecting the budget and the scheduled delivery date without ever neglecting our high standards of quality service.
What sets us apart from our competitors is our commitment to each and every contract we take on and our ability to make these contracts successful through our breadth of services and capabilities.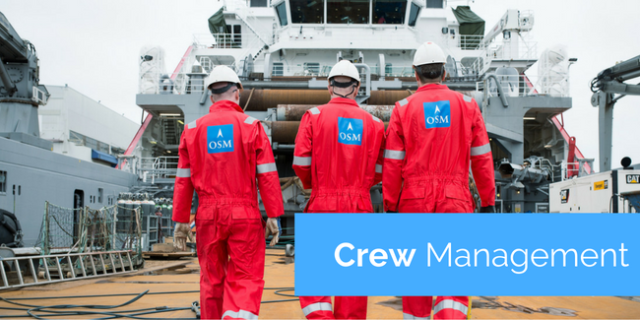 At OSM, we can supply certificated and experienced personnel for long or short term requirements. We aim to provide a quick response as we understand the need to fill a vacancy promptly so that your business is not adversely affected.
Whether you require only the introduction of one crewman or a full crew management service we can offer a professional service at a reasonable rate on a contractual basis that suits you.
OSM Crew Management serves a number of companies operating conventional vessels, as well as oil majors. The crew management operations exceed requirements in the TMSA guidelines and strive to provide high quality personnel. The OSM Maritime Group was the first ship management and crew management company in the world to be certified according to the ILO Maritime Labour Convention (MLC) by DNV.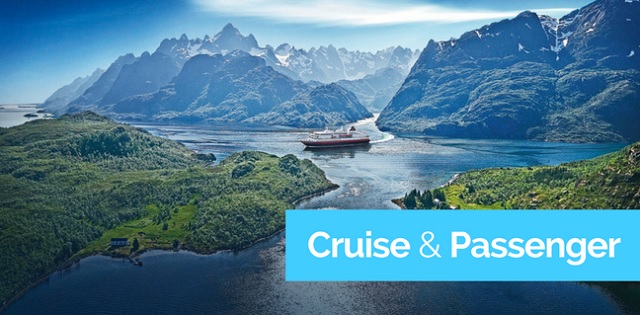 At OSM Cruise & Passenger Management we provide management services to a broad variety of Cruise Lines & Passenger Vessel Clients, offering an array of opportunities to qualified seafarers and professionals worldwide.
OSM provides comprehensive services tailored to the needs of each vessel, ship owner, or charterer. Managing an array of Cruise & Passenger Vessels within the OSM fleet, OSM offers a combination of nautical, technical, hotel & catering management services.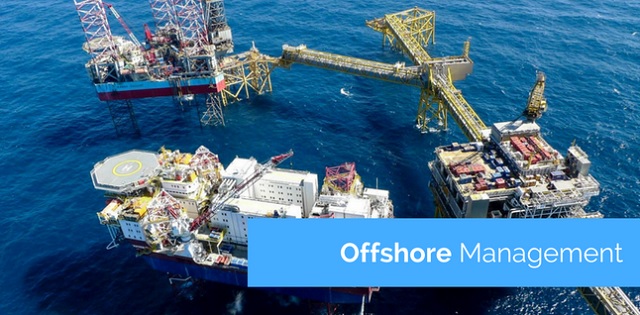 OSM Offshore offers a multi disciplined team of experienced professionals providing international client base with high-quality management and corporate solutions.
We understand the importance of expert planning for the successful delivery of projects; identifying and mitigating potential risk early creates an environment conducive to delivering the overall project to schedule and within budget. Our independent technical advice, coupled with our up to date knowledge of vessels and equipment, enables us to optimally assist our clients with the management of risk, quality and project delivery.
Knowledge is one of our key competencies; we strive to maintain this through continual improvement, ensuring every member of our team is trained and equipped to the highest standards, keeping us at the fore of the offshore industry.
---
Country ⚓

Cyprus

City ⚓

Limassol

Address ⚓

28th October Street 319, Kanika Business Centre, Office 401 A, 3105 Limassol

Mobile ✆

Phone ☎

Email ✉

Email ✉

Email ✉

Web-site 🔗
---
---
Show contacts
Apply & send application to this company
Send My CV
---