PT. MCS Internasional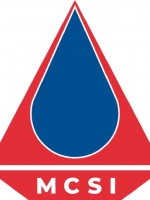 We are PT. MCS Internasional, one of the bonafide and leading ship crewing agents in Indonesia and has always been supplying experienced, competent, qualified and certified Indonesian crew to our valued ship owners and managers. Our sincere and dedicated services always be rendered to cater our principal requirement.
PT. MCS Internasional is based in Jakarta, Indonesia with our main business as Manning Agency and Maritime Training Center. Previously, since 1986 the company had been one of Division at PT. Humpuss Transportasi Tbk. that is Crewing Management Services which handled and managed crew, executed training for its crew as well.
PT. MCS Internasional have had severall licenses as below:
1. Recruitment and Placement Seafarers Agency's License (SIUPPAK) from Director General for Sea Transportation (Goverment of Indonesian). No. SIUPPAK 26.11 Tahun 2015
2. Operational Permit for Labor Provider Company from Department of Labor and Transmigration – Jakarta, No. 550/10 PPJPB/HIKP/JS/1/2014
3. Registered Letter at Ministry of Energy and Mineral Resources of the Republic of Indonesia from Directorate General of Oil and Gas as Company of Supporting Business on Oil and Gas Business Activities with Qualification:
a. Business Unit: Non construction services
b. Sub Unit: Other services
c. Part of Sub Unit:
1) Labor provider services for
- FPSO provider services
- FSO provider services
2) Instructor for education and training No. 0194/SKT-02/DMT/2014
4. CIMA (Consortium of Indonesia Manning Agency) No. 004/DPP-CIMA/II/2014
5. Certified and registered under ClassNK for :
a) Quality Management System with applicable standard of ISO 9001:2008 for Crew Manning Service. No. 13-583
b) Statement of Compliance for MLC 2006 (The Maritime Labor Convention 2006) No MLC-DMLC-SRPSP-022
c) Certificate of Seafarer Recruitment and Placement Service Providers. No. 13-022
Here we would like to offer you a cooperation with your good company and we hope we can have a good cooperation for the future between our companies.
We is ready for sending Indonesian crew to your good vessels with various rank and experience on various type of vessels. Our crew are holders of appropriate certificate and compliance with IMO SCTW 95 & 2010.
List of our clients :
1. MOL Japan
2. MOL Asia
3. HUMOLCO Trans Inc.
4. Asahi Marine Co. Ltd. Japan
5. PT. Bina Nusantara Perkasa
6. PT. Humpuss Transportasi Kimia
7. PT. Humpuss Transportasi Curah
8. PT. Jasa Armada Indonesia Tbk
9. Unix Line Singapore
Would be appreciated if you could give us an opportunity to provide our services to your good company.
If you would like further information or have any questions, please don't hesitate to contact us.
Website : https://mcs-internasional.com
Video Profile : https://www.youtube.com/watch?v=QYbYj4lCoiE
---
Country ⚓

Indonesia

City ⚓

Jakarta

Address ⚓

Granadi Building 5th Floor, H.R. Rasuna Said Blok X-1 Kav. 8-9 Jakarta

Mobile ✆

Phone ☎

Email ✉

Email ✉

Email ✉

Web-site 🔗
---
---
Show contacts
Apply & send application to this company
Send My CV
---