PT. Multi Maritim Indonesia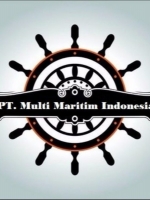 PT. Multi Maritim Indonesia is Manning, Crewing & Consulting Agency has established a solid foundation as crewing agency since 2016. We are dynamic, perspective and progressive crewing agency. We are located in Bogor- Indonesia. Our Company is registered and licensed in accordance with legislation of Indonesia and International regulations. Our company is certified by the Minister of Industry and Trade, approved by the Ministry of Communications of the Republic of Indonesia & Directorate General of Sea Communications.
PT. Multi Maritim Indonesia play goals seagoing maritime agency is to recruit personnel with the highest level of qualification, training and experience and their review started his career in the maritime industry with education and training programs. We can form a complete crew shipowner according to the request, or we can provide a partial crew for individual contracts, even one hiring on request. We cover the needs for the shipping industry and recruitment for different industries with a qualified workforce that includes Seafarer's (such as Master, Chief Mate, 2nd/3rd Mate, Chief Engineer, 2nd Engineer, 3rd/4th Engineer, Electrician, Pumpman, A/B, Bosun, Fitter, Oiler, Chief Cook, Steward, etc..), Hospitality (Food & Baverages, House Keeping, etc..), Fishermen (Fishing Skipper, Engineer & Deckhand for Purse Seiner boats, Long Liner boats, Trawler boats, Gill Net, Processing vessels, etc..), expert oil and gas sector, and the construction of offshore workers. Surely we can meet your needs and offer thousands of skilled workers and professionals who will sail in our seas. We are managing huge database of crew members of all ranks, for all type of vessels. All of them are well trained, qualified, competent, responsible, hard-working, all personnel comply fully with the requirements of the STCW Convention of 1978, the 2010 STCW Amendments, and have relevant experiences.
We have experience in crew placement and our service is fast, efficient, light cost and giving best satisfaction for both crew and employers. We can provide for your company assistance in planning of crew and be your right hand in Indonesia. We would be very glad to cooperate with you on beneficial conditions for you. If our suggestion is of interest to you, please send your conditions according to your request, then we will find the right candidate for your company. Thank you very much for your kind attention & good cooperation.
Looking forward to hearing from you.
Please, don't hesitate to contact with us at any time.
Warm Regards & Many Thanks;
PT. Multi Maritim Indonesia
Our Motto: "We will providing the best without expecting substantial rewards".
Address:
Headquarter:
JI. Kemang Selatan, No.150, Cilandak Timur, Pasar Minggu,
Jakarta Selatan 12560, Indonesia.
Recruitment office:
Jl. Kemuning VII, Blok: M.8, No.5, Taman Cimanggu, Kedung Waringin,
Tanah Sareal, Bogor, Jawa Barat 16164, Indonesia.
Phone / Fax : +62 251 8578520
Mobile / Wahatsapp : +62 815 1071 6506
General e-mail :
[email protected]
Crewing e-mail :
[email protected]
Linkedin : https://www.linkedin.com/company/pt-multi-maritim-indonesia
Facebook : https://web.facebook.com/groups/crewing.ptmmi
Website : https://multimaritimindonesia.com
---
Country ⚓

Indonesia

City ⚓

Bogor

Address ⚓

Jl. Kemuning VII, Blok: M.8, No.5, Taman Cimanggu, Kedung Waringin, Tanah Sareal, Bogor, Jawa Barat 16164, Indonesia.

Mobile ✆

Phone ☎

Email ✉

Email ✉

Email ✉

Web-site 🔗
---
---
Show contacts
Apply & send application to this company
Send My CV
---