Solardox Resources Limited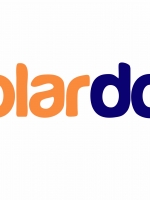 Solardox Resources Limited, is a fully indigenous leading Nigerian company, which specializes in Human Resources Services, Logistics, Procurement, Engineering Services, we undertake large industrial, commercial and infrastructure projects for public and private customers and in the oil and gas industry. We have technical partners across the globe in Engineering, Procurement And Construction for hydrocarbon facilities, Manpower Supplies Onshore/Offshore, Integrated Logistics, Oilfield And Marine Supplies/Support Services, Energy Services/Solutions.
Our Vision:
Solardox Resources Limited to become the partner of choice to deliver operational and support solutions to both local and international IOCs as well as all energy sector.
Our Mission:
To deliver a consistent high quality service
worldwide.
Core Values:
* Integrity
* Quality
* Innovation
* Safety
Solardox Resources Limited, in alliance with major marine operators, onshore/offshore original equipment manufacturers and suppliers enable us to provide marine logistics and industrial support services allowing our customers focus on their core business.
Solardox Resources Limited, provides management support services particularly in implementing Human Resource strategy and systems in line with the International Maritime Organization (IMO) standards. With a wide range of Human Resource solutions, Solardox Resources Limited has been able to meet the unique needs of its diverse clients.
Solardox Resources Limited, provides talented professionals, certified and qualified Seafarers who match position specifications via a complete recruitment process. Solardox searches, assesses and selects candidates while clients evaluates, select finalists then hire as either regular employees or have their vessels, sites and rigs manned by our employees under our close door supervisions.
OUR SPECIALIST SERVICES INCLUDE BUT NOT LIMITED TO:
* Mechanical Fabrication/Installation Of hydrocarbon Production Facilities
* Manpower supply onshore/offshore (Technical & Admin)
* Electrical Instrumental And Process Control
* Upgrade Works For Hydrocarbon Production
* Transportation And Storage Services
* Oil & Gas Pipe And Flow Lines Construction
* Pipeline Integrity Management Services
* Refining/Production Facilities, Products Storage Systems & Procurement
* Drilling Rig/Facility Inspection, Auditing, Logging & Measurement
* Underwater Remotely Operated Vehicle
* Mud Engineering Services, Well Control And Work Over
* QA/QC And Corrosion
* Supply of hydraulic hoses and fittings
* Project Management
* End to end energy solutions including green solutions
OUR OILFIELD SUPPLY RANGE INCLUDES:
* Pipes (Carbon Steel And Stainless Steel)
* OCTG
* Weld fittings
* Flanges
* Control Valves
* Control Panels
* Forged Fittings
* Energy Back-Up (UPS) Systems
* Computing Hardwares
* Fire Alarm System
* Pneumatic Equipment and Controls
* Other Oilfield tools
The vast industry knowledge and experience of our top management team and our project teams and the in-house program and project management expertise are our core values towards the delivery of our promises. Solardox Resources Limited owns fabrication and construction facilities/equipment. We have access to major onshore/offshore construction equipment, marine/sea-going vessels operations and these have positioned us strategically to deliver our endeavors promptly.
---
Country ⚓

Nigeria

City ⚓

Port Harcourt

Address ⚓

18 Ehoro New Layout Off Elelenwo Girls School Road, Port Harcourt, Rivers State, Nigeria.

Mobile ✆

Phone ☎

Email ✉

Email ✉

Email ✉

Web-site 🔗
---
---
Show contacts
Apply & send application to this company
Send My CV
---