Aban Offshore Ltd. Brunei

The ABAN Group was born as a small engineering firm in Chennai, Aban Constructions, established by late Mr. M. A. Abraham in 1965. A visionary, Mr. M. A. Abraham began his career as an engineering professional in the Construction Industry with illustrious names like the Tata Group and Saipem.

The Group took giant strides into newer arenas of operation like the execution of high-pressure systems and cross-country pipelines for refineries and fertilizer and petrochemical industries. Inevitably, Aban ventured into the high-powered domains of drilling, power generation and IT Enabled Services (ITES).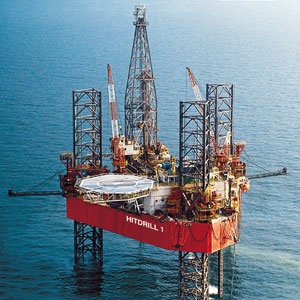 Drilling & Production
Aban Offshore Limited knows no boundaries when it comes to drilling. Whether the waters are 250 feet deep or 6000 feet, drilling is what we do best. AOL owns and operates several offshore drilling Rigs, drill ships, and a floating production facility, 'Tahara'. This array of drilling assets allows us to take on a wide range of challenging projects of varied capacities.
Our Rigs are fitted with a state-of-the-art top drive system, which increases productivity and reduces operational costs.
Services
Aban Offshore Limited offers a diverse range of offshore drilling services to clients in India and abroad.
Exploratory services
Drilling services
Production of hydrocarbons
Manning and management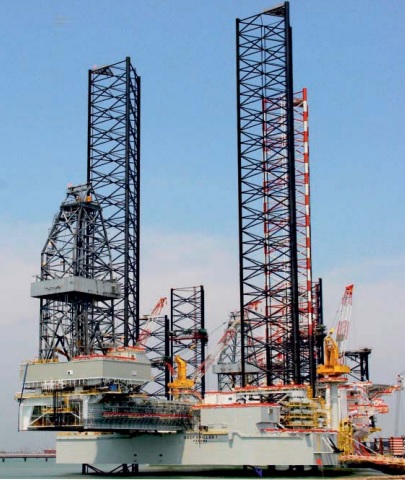 'The Aban fleet has proven itself drilling operations, production and exploratory block worldwide for reputed clients like Oil & Natural Gas Corporation Ltd. (ONGC), Hardy Exploration & Production (India) Inc., Shell Brunei, Shell Malaysia, Gujarat State Petroleum Corporation Ltd. (GSPC), Hindustan Oil Exploration Co. Ltd., Cairn Energy, Petronas Carigali, ROC Oil,Shell (South East Asia), Exxon Mobil Malaysia.
Our services and state-of-the-art technology ensure a leading edge in the competitive field of offshore drilling. The company fulfills all the stringent international standards, undertakes effective risk assessment and maintains strict safety standards in all its offshore operations. A powerful team of world-class specialists, a well-equipped maintenance team and excellent fabrication facilities reinforce the company's essence.
We have also gone beyond our core competence in our response to maintaining a culture of excellence and innovation. This was demonstrated when AOL successfully executed manning and management contracts for ONGC's jack-up rigs, which included training its personnel in operational and management methods.
Vision
To be the leading global offshore company providing drilling, exploration and production services to our clients by consistently achieving targets beyond expectations through amalgamation of our competent and motivated people, equipment and innovative expertise.
Mission
We will be recognized as global leaders, by offering our clients superior service, including experienced, suitably trained and motivated personnel, superior, reliable and efficient equipment with environmentally friendly operations.
We will achieve leadership status by actively encouraging our employees to attain the highest standards of ethics, honesty and integrity. We will foster pride, enthusiasm, creativity and teamwork to ensure trust and confidence in our employees, clients and suppliers.
We will actively support and emphasize "zero tolerance" to unsafe working practices and conditions, by utilizing and implementing the best industry standards in our operations at all times.
We will actively grow Aban through financial discipline and cost effective asset management to deliver superior returns to our clients and shareholders.
---
Country ⚓

Brunei

City ⚓

Kuala Belait

Address ⚓

Aban Singapore Pte Ltd Lot 4418, Spg 320, Jalan Maulana Kuala Belait KA2931 Negara Brunei Darussalam

Mobile ✆

Phone ☎

Email ✉

Email ✉

Email ✉

Web-site 🔗
---
---
Show contacts
Apply & send application to this company
Send My CV
---