Ad Ship Management pvt. Ltd.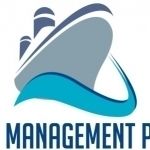 The onboard crew is at the forefront of all activities and the key to a vessel's safe and smooth day-to-day operation. At Ad Ship Management we understand that crew management is one of the most important factors in running the vessels we manage and we are fully aware that safeguarding these vessel's and their owner's interests requires the highly efficient utilization of the crew. We maintain one of the world's largest pools of highly qualified, motivated and dedicated seafarers who fulfill the demanding requirements of this rapidly expanding market.
Ad Ship Management offers crew supply services on a lump sum basis for any type of vessel. Our wholly-owned network around the world permits us to stay close to the seafarers, to control the manning process and puts us in a position to meet any crew requirements. We use modern search and selection methods to ensure that our employees not only have the required professional qualifications, but also the required personality. In addition, we are fully committed to the professional development and education of all staff.
Ad Ship Management is constantly investing in upgrading and expanding its training facilities. This approach and our network of Marine Training Centre in several major seafaring countries, give us a real competitive edge in the market.
Being a one stop provider of crew management services, the following activities form an integral part of our services.
» Accurate specialists selection and screening according to Ship-owners demands.
» Head hunting for a specific position.
» Computer testing of English knowledge, conversational skills checking.
» Arranging and booking flight trips to/from vessels.
» Arrangement of statutory training courses ensuring STCW compliance.
» Rendering assistance in receiving Visas.
» Training ashore / Training onboard.
» Certification control.
» Drugs and alcohol policy.
» Insurance.
» Offshore Department.
» Cadets program.
» Psychological testing of seamen by special qualified psychologist in our agency.
CREW TRAINING
Training is the need of the industry. As per the need, Ad Ship Management has taken the initiative by having establishes unique training facility. Various Maritime Academies were in contact with us to train seafarers with thorough knowledge in theoretical as well as operational practice.
WHO WE ARE ??
We are India based Crewing Agency having registered office at Mumbai in India and one of the largest Indian seafarer's recruiter to entire Shipping Companies of the World,
OUR CERTIFICATION & LICENCE ??
We are MLC 2006 reg. 1.4 compliance & D.G Shipping of India Approved crewing Agent having Licence No. RPSL-MUM-315, Our Recruitment & Placement Services is based on ISO 9001:2008 standard.
WHAT WE DO??
We are engaged in supplying most competent Indian Crew to the reputed shipping Companies across the Globe since 2007.Our company takes utmost care in selection process of the crew members which are Very Experienced , Hard Working and fully STCW 2010 Compliance.
OUR VESSEL COVERAGE ??
Offshore Vessels:
Drill Ship / AHTS / PSV / DSV / Dredger / MPSV / Pipe Laying Vessel / ROV Support Vessel / Supply Vessel / Tug Boat / Accommodation Barge / Crew Boat etc.
Main Fleet Vessels:
Bulk Carrier / Car Carrier(PCC, PCTC) / Chemical Tanker / LPG Carrier / LNG Carrier / Product Tanker / Crude Oil Tanker / VLCC,OBO / Ore Carrier / Container / Reefer / RORO / Heavy Lift / Wood / Log Carrier / General Cargo / Live Stock Carrier etc.
---
Country ⚓

India

City ⚓

Mumbai

Address ⚓

610, 6th Floor, Filix Building, Opposite Asian Paint, LBS Marg, Bhandup(W) , Mumbai -400078

Mobile ✆

Phone ☎

Email ✉

Email ✉

Email ✉

Web-site 🔗
---
---
Show contacts
Apply & send application to this company
Send My CV
---