Alka Crewing Ltd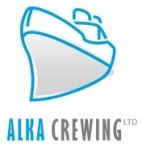 Ukrainian crewing company Alka Crewing Ltd. is one of a leading crewing Company in Odessa works on official basis, according to the License of the Ministry of Labor and Social policy of Ukraine.
Our company provides Shipowners, Shipmanagers and Operators high qualified and experienced Ukrainian nationality seafarers. Crewmembers are personally selected and prospective applicants carefully screened to verify their experience, competence, fitness and comprehension of English prior to enlistment.

In consultation with the Shipowners, the designated Crew Manager selects and engages the command and crew of each vessel. There is strict adherence to internal Quality Standards, full compliance with IMO, STCW,SOLAS,MARPOL,ISM,ISO9001:2008 and MLC 2006 requirements, and the manning stipulations of the vessel and her country of registry.
We can also supply crews to third parties as a licensed crewing agent.
Alka Crewing Ltd. was founded with cooperation of Uniship Crew Services Ltd. in May 2007 at the famous sea port of Odessa - the main concentration point of marine human resources in the Ukraine, one of the biggest ports in the Mediterranean and Black Seas areas. The Company is certified by RMRS Cociety in accordance with ISO9001:2008 standards and has Certificate of Compliance of MLC 2006.
With a mission of providing quality crews to our principals and establishing itself as a trusty crew recruiting company, Alka Crewing Ltd. maintains a recruitment procedure by way of comprehensive selection through various verbal, written and computer-based evaluation and continuous risk assessment for recruitment and training of sea and shore based staff. We do this to build up a large base of dedicated quality crews by emphasizing on efficiency, effectiveness, commitment and professionalism.
We ensure that the best person for the job is selected by way of interviews, reference checks, inspection of qualifications and secondary interviews.
Without quality crew on board vessels efficient technical management is impossible. A policy of selective rehire, together with continuous upgrade training and performance appraisal, guarantees quality manpower, proficiency and safety on board.
Services for shipowners
Overview
The years of crew selection and fulfilment of crew requirements have equipped us not only with experience and knowledge but also with vast and constantly updated pool of dedicated, competent and motivated Ukrainian seafarers who are recognized as among the best in the world due to their wide experience on different types of foreign Shipowners vessels, their abilities, skills and high level of professional education. Our manpower pool is a product of the finest maritime educational establishments in Ukraine, among which is the world-famous Odessa National Maritime Academy with annual graduation of about 1000 specialists, Odessa Maritime University and other 5 Maritime Universities and 20 maritime colleges.
Our crew agency supplies our Clients with well-experienced and highly qualified marine specialists from single officer to full crew for, Bulk Carriers (Panamax, Cape Size, Live Stock etc.), MPP and DR CRG, Coasters and others, and we will be happy to expand our business having enough potential and facilities for that.
Information for shipowners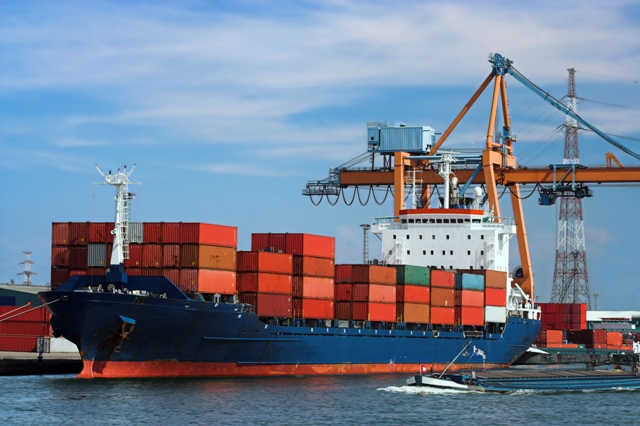 Alka Crewing Ltd Company can provide all necessary Crewing services such as: to screen seafarers and to prepare the relevant documents, to organize special training for ratings and officers, to arrange a flight for one seafarers to the point of destination or to plan and organize crew changes, providing them with all necessary documentation, ordering tickets.
The list of some services:
1. The recruiting. Selection of seamen for a particular vessel is made in accordance to their previous experience on the same vessel or similar type of vessel/engines.
2. References from previous employers. We always ask for references from the previous Companies or Crewing Agents for which a candidate served in the past.
3. Testing the professional knowledge. Assessment of professional knowledge including provisional of SOLAS/MARPOL and ISM Code is made by following means: — verbal/written tests, — computer based evaluation products, — evidence of completing of appropriate training.
4. Knowledge of English Language. English Language knowledge is verified orally and in written. Knowledge of words and terms in relation with safety and pollution prevention are verified with priority.
5. Medical fitness. According with Ukrainian regulations, all seamen are medically examined only at specialized marine medical institutions. The following examinations are compul sory: blood test, X-ray, dermatology, ophthalmology, neurology, internal disease, sur gery, dentistry. Drug and Alcohol test is compulsory.
6. Visa arrangements. For crew changes in countries, where Ukrainian nationals need visa, we can arrange issue of the necessary visas by means of our agent in Ukraine capital city Kiev.
7. Booking and/or collecting air-tickets, train, bus tickets. Our special feature is that we can book and collect air-tickets from our travel agency which adds extra flexibility when an urgent crew change takes place or when the destination has unexpectedly changed. Arrange by our partners in France transit Schengen Visa for Ukrainian nationality crew boarding the vessel in most European ports.
8. Supply of clothes. Before embarkation, we could supply every seaman with quality safety equipment as overalls, safety shoes, safety gloves and other on demand.
9. Sending copies of documents. Dispatching of envelopes with copies of documents for all signed on crew to the Company, or e-mailing scanned images.
10. Familiarization with Company`s,pre-boarding ISM Code familiarization,safety and envi ronmental protection policy, vessel`s general particulars.
11. Arrange remittance of due crew wage via trusty Ukrainian bank.
Services for seafarers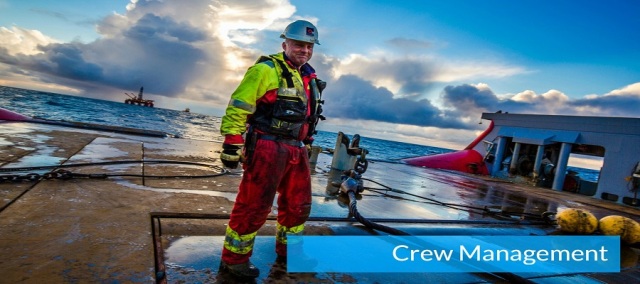 Alka Crewing Ltd. is looking for highly-qualified, hard-working, disciplined officers and ratings who enjoy the challenges of career at sea and producing high-quality work to serve the shipping industry worldwide.
Minimum sea services in the position: officers – 2 years, ratings – 1 year.

The age requirement for new applicant: Officers – bellow 57 years, Ratings - bellow 54 years.
You can find out here about current job vacancies which are updated weekly. If you meet the minimum requirements for an available position, we will contact you to discuss the job and you qualifications.
When you are interested in a job through Alka Crewing Ltd, you may:
complete the on-line application form and then send it via the website;
download application form, fill in and send it via e-mail or; print application form then fax or mail or it by postal service.
We provide bellow service for seafarers:
1. Candidate registration in the Company's database.
2. Information of crew inquiry.
3. Familiarization with terms and conditions of work on board the vessel.
4. Verification of legality and validity national and international certificates.
5. English language test.
6. Checking professional skills.
7. Information services.
8. Assistance with issuance of seafarer Flag State Certificates.
9. Remittance of seafarer's due wage to the private bank account in the First Ukrainian International Bank (FUIB), without delay and from first month working on board.
10. Preparing travelling documents, arrange visa supporting by Owner's account.
11. Transportation to/from place of employment by Owner's account.
---
Country ⚓

Ukraine

City ⚓

Odessa

Address ⚓

1B Kanatnaya, 65014, Odessa, Ukraine

Mobile ✆

Phone ☎

Email ✉

Email ✉

Email ✉

Web-site 🔗
---
---
Show contacts
Apply & send application to this company
Send My CV
---