ATA Offshore Services Main Office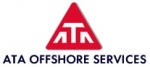 Ata Offshore Services was established since 2005 by a team who have the best experiences in the towage, salvage and offshore services for nearly three decades.
Our main aims are resolving to unhesitatingly deliver expert assistance to any casualty in all around world wide basis. All parties involved – including ship and cargo interests, the crew and nearby coastal communities – are the Group's customers. As such they deserve "the best services we can offer, as do our seas and shores".
Ata is committed to maintaining a modern, global network through the strategic stationing of its own Offshore and salvage assets, as well as friendly cooperation with regional and international salvage firms, and will continue to enhance its proven ability to respond quickly and efficiently to maritime emergencies wherever they occur. Our activities also include:
Sale and purchase of marine equipment / vessels, including jackups, tugs & dredgers, etc..
Ocean going tugboats, Anchor Handling and Supply Boats chartering,PSV , Crew boats especially inland and short sea towage and shipment projects.
Towage, both coastal & deep sea , ocean going / world wide.
Special Tug & Towage agency services at Turkish Straits and ports.
Own Management DP I AHTS Karadeniz Powership Faruk Bey – 200 Bollard Pull
Own Management DP I AHTS Karadeniz Powership Arda Bey – 200 Bollard Pull
Own Management Ocean going Salvage / Towage tug M/Tug Sadun Boro – 179 Bollard Pull
Own Management Ocean going tug DPII AHTS Karadeniz One – 150 Bollard Pull
Own Management Ocean going Salvage / Towage tug M/Tug Red Eagle – 102 Bollard Pull
Own Management PSV Karadeniz Powership Refakat Sultan – 69 Bollard Pull
Working with semi/exclusively more than 30 Harbour / Open sea tugs since 2006
---
Country ⚓

Turkey

City ⚓

Izmir

Address ⚓

Maresal Fevzi Cakmak Mahallesi 4153 Sokak No : 20 / 1 URLA / IZMIR

Mobile ✆

Phone ☎

Email ✉

Email ✉

Email ✉

Web-site 🔗
---
---
Show contacts
Apply & send application to this company
Send My CV
---