Bahamas Maritime Cadets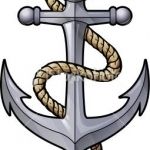 The Bahamas Maritime Cadet Corps was started in January 2004. This program was instituted under the Bahamas Maritime Authority which falls under the Ministry of Transport to introduce and prepare individuals for employment in the Maritime Industry.
Students in the Bahamas Maritime Cadet Corps are taught Ship-Types, Seamanship, Navigation, Fire- fighting, Rules of the Road an Ship-husbandry at the basic entry level. Students advancing to the twelfth grade have an option of to continue reviewing all the nautical science subjects, with aspirations of becoming a deck officer / master mariner or choosing to pursue a basic engineering course with aspirations of becoming an engineering officer / chief engineer. Cadets are constantly informed of the two disciplines deck or engineering that they can choose to pursue upon graduation from high school and the Bahamas Maritime Cadet Corps program. They are also informed of the option of becoming an officer or a rating upon choosing either of the disciplines. These individuals are also allowed to do the Standards of Training, Certification and Watch keeping for Seafarers, which is the basic requirement for them to work on board vessels in the domestic industry. Bahamas Maritime Cadets choosing to become officers in the International Industry must qualify themselves by enrolling in one of the following programs:
1. A Marine Graduate Program at a University or College level.
2. A Marine Technical Institution.
---
Country ⚓

Bahamas

City ⚓

Nassau

Address ⚓

69 East Bay Street

Mobile ✆

Phone ☎

Email ✉

Email ✉

Email ✉

Web-site 🔗
---
---
Show contacts
Apply & send application to this company
Send My CV
---