C-MAR Group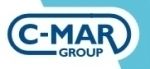 The C-MAR Group is the industry-leading global marine offshore and DP services provider, delivering vessel management, crew management, subsea (BOP) engineering and DP training and consultancy services.
Unique to the industry, our extensive range of service provision enables us to deliver a comprehensive solution for any vessel owner/operator. Founded over 20 years ago to provide value-added solutions and expertise to the offshore industry, our experience and expertise have earned us a world-class reputation for quality, value and consistency.
Marine offshore specialists
Our marine and offshore capabilities focus principally on asset management and Dynamic Positioning expertise. The Group's global presence has equipped us with significant experience in managing operator clients; regional regulatory and commercial frameworks; and international payroll in particular. Coupled with our depth of operational insight, this extensive range of services adds significant value for our clients.
Benefits
Global presence
Compliant operations
Operational excellence
Global presence with local understanding
We understand that, as well as operational excellence, the offshore industry demands dynamic and flexible local commercial and regulatory expertise. We deliver this expertise, both in operating and servicing assets in every major offshore location, and in relocating these assets between regions. Our thorough understanding of client challenges drives our successful management of complex scenarios and ensures cross-border effectiveness.
Benefits
Successful management of complex scenarios
Understanding client challenges
Cross-border effectiveness
Delivering excellence
Our portfolio of services set the standard in many areas. From training, consultancy and subsea engineering, through to crew management and technical vessel management, all are delivered to the highest standard. At the heart of our success is our ability to interlink the services at either a regional level or between different audiences.
Benefits
Tailored services to suit your environment
Technically strong solutions
Offshore marine specialist focus
Putting people first
People are at the heart of our business. The development, wellbeing and effectiveness of individuals are all fundamental to the way we operate. We pride ourselves not only on the level of expertise provided by our own teams and the skill levels attained by our students, but also on the practices that we put in place to ensure the stabilisation and wellbeing of crews.
Benefits
Availability of flexible, expert resources
Highly-trained, professional personnel
Stable crew mobilisation and rotation
Client management
Appreciating the need to provide the levels of service expected and demanded by our client's client, our range of services enables us to understand and align with the end-clients' needs – optimising the supply chain dynamic. We ensure end-client compliance and improved client reputation while reducing the need for client management input.
Benefits
End client compliance
Reduced client management input
Improved client reputation
---
Country ⚓

United Kingdom

City ⚓

Aberdeen

Address ⚓

14 Regent Quay Aberdeen AB11 5AE UK

Mobile ✆

Phone ☎

Email ✉

Email ✉

Email ✉

Web-site 🔗
---
---
Show contacts
Apply & send application to this company
Send My CV
---