Cameroon Diving Services Ltd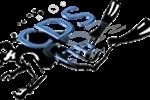 Cameroon Diving Services Ltd (CDS) is one of the leading approved and certified underwater diving service provider, operating along the Cameroon Sea board. CDS Ltd provides dive services for virtually all types of Cameroon marine services and subsea operations, we have the technology and experience to efficiently complete your every project.
We do all underwater repair and maintenance solutions to vessel-owners wherever and whenever they are needed.
Underwater inspection
Propeller polishing
Underwater CCTV
Ultra sonic Thickness measurement
Offshore/inshore Services
Cleaning of water intakes
shipping port agency services
Water storm drainage
underwater Hull Cleaning
In-water class surveys
Underwater photography/video
Scuba Diving
Sealing of leakages
Marine services
---
Country

Cameroon

City

Douala

Address

Carrefour Samuel Eto,o Fils Bonamoussadi Douala

Mobile

Phone

Email

Email

Email

Web-site
---
---
Show contacts
Apply & send application to this company
Send My CV
---