Crewsel Shipping srl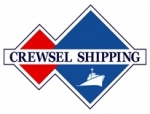 Crewsel Shipping S.R.L. is a professional manning agency which can offer experienced, specialized and qualified officers and crew for worldwide ship-owners and ship management company of any type of vessels from container ships, bulk carriers, tankers to off-shore vessels and not only.
Crewsel Shipping S.R.L. mission is to provide high standards of service to our Clients, Candidates and Partners.
Our experience in marine recruitment and selection services allows us to deliver a high quality service at all times in providing complete crew for vessels and assistance in organizing visa issuance ( if necessary ), medical examination, transport to airport.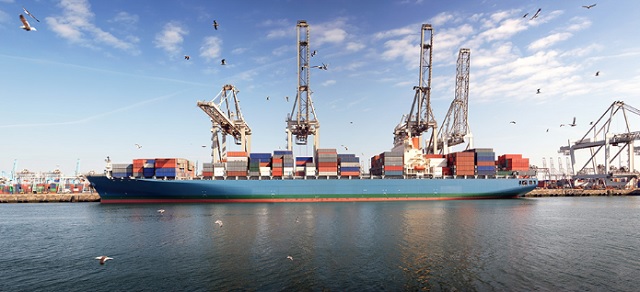 All our mission are made to provide highly professional maritime personel and always to meet best requirement in the most efficient manner.
Crewsel Shipping is a professional company for Recruitment and Placement of Seafarers on worldwide vessels.
Crewsel Shipping Head Office is located in Constanta, Romania.
The company was established by formers experienced Master Mariner and Deck Officer with over 20 years seagoing experience on various type of vessels (from containers to bulk carriers and general cargo vessels).
Crewsel Shipping is a team of shipping professionals that specializes in providing quality human resources solutions to ship owners and vessel managers.
Crewsel Shipping is one of the most reliable crewing agency specializes in providing qualified, experienced and motivated seafarers.
All our officers have graduated the Naval Academy of Constanta which is one of the most reputed from Eastern Europe and they are bearers of the following documents in accordance with international rules: International license, Endorsement certificate, IMO certificates including ISPS certificate, valid Seaman's Book and Passport, Medical Report and Drug/Alcohol certificates before employment.
All IMO certificates are issued and available in accordance with international convention STCW including 2010 Manila Amendments. Also ratings are bearers of IMO certificates. They have great experience on board of foreign vessels due to their seriousness and professionalism.
SERVICES
Our selection and recruiting methods start with in-house pre-selection to ensure that our employees are not only highly qualified and experienced, but they are well compatible with multinational environments and latest technologies.
All above comes with latest requirements according STCW 95 and MLC 2006.
Our goals are to provide:
Competent and highly skilled seagoing personnel
Crew solution for any type of vessels
Cadet program
Efficient cost and quality in operations with customs first satisfaction
We offer excellent career and training opportunities to all candidates, and our seafarers depend on us for a wide range of professional and personal support. Our relationship with our seafarers is characterized by integrity, loyalty and a lifelong commitment.
We pay a special attention to the requirements of foreign ship owners, to guarantee better cooperation, stability and safety at work on board of ships.
---
Country ⚓

Romania

City ⚓

Constanta

Address ⚓

Str. Prelungirea Mesterul Manole, Nr.10, 900027,Constanta, Romania.

Mobile ✆

Phone ☎

Email ✉

Email ✉

Email ✉

Web-site 🔗
---
---
Show contacts
Apply & send application to this company
Send My CV
---