Deccan Ocean Ship Management Pvt. Ltd.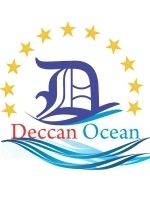 Deccan Ocean Ship Management Pvt.Ltd. was founded in Aug -2010 in India , duly incorporated as a company under the provisions of the Indian Companies act 1956, at Mumbai – ( India). . The company have been operating Since 2010 under the name of Deccan Ocean Ship Management Private Limited is a ship manager providing a complete range of integrated marine services. Deccan Ocean Ship Management headquarter is in India and the company will open offices in UAE very soon, as well as agents all over the world.
Above all else our professional staff is dedicated to managing ships safely. We have worked and delivered for companies in India, Western Europe, Fareast, Africa and the Middle East markets. Our mission is to provide reliable, personalized transportation services that maintain high levels of quality and safety, while remaining constantly aware of our social and environmental responsibility.
We provide complete set of Crews for all type of Fleet for the ranks of "All Officers, Engineers & all Crews) and Ship Candling ( At present In India), Bunker Broking , Technical Ship Management, Chartering – Voyage & Time Charter( shipping), Material's Supply , Ship Agency Services. We humbly handle the manning requirements of various Indian / International ship owners and have 1000 seafarers in our pool. We undertake the placement needs of our clients by catering to all the ranks and nationalities. Deccan Ocean Ship Management Pvt. Ltd includes crew planning, database management, follow-up cases, crew accounting, payroll and allotments and crew travel.
---
Country

India

City

Navi Mumbai

Address

S-153, Second Floor, Haware Fantasia Business Park, Near Vashi Station, Vashi, Navi Mumbai 400709.

Mobile

Phone

Email

Email

Email

Web-site
---
---
Show contacts
Apply & send application to this company
Send My CV
---