Delphine Comar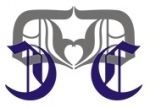 We are an established recruitment agency, headquartered in Mangalia, Romania, specialized for 20 years in human resources management as well as recruitment and selection, and last but not least specialized in brokerage.
Delphine Comar has established a documented Management System in accordance with standard specific requirements of ISO 9001:2008 and MLC 2006, complying with "GL Standard for Certification of Seafarers Recruitment and Placement Service"
We rely both on Professionalism and Innovation but also on Teamwork and we seek to develop a relationship based on trust and respect with our customers from the Netherlands/Germany/Austria/Norway/Singapore/West Africa.
Please be informed that our company offers navigation personnel for agreement with navigation specialized companies, as follows:
- deck& engineering officers for all classes of vessels;
- average trained personnel: qualified ratings and catering personnel;
- personnel trained for passenger vessels: cook, waiters, stewards;
- personnel qualified in the field of marine platforms ad marine platform supply vessels;
- personnel qualified with dredging experience.
Crew Recruitment
We have highly skilled officers and ratings in our database. They have been educated, trained at Romanian Maritime Training Center and received certificates and licenses in accordance with STCW 95 and other International Regulations.
We provide crew for shore/shipyards jobs like mixed flying team (mechanics, pipe fitters, welders). The welders have a long experience in preparing of steel and also are certified and internationally recognized like ABS, DNV, BV, GL etc.
If you are a seafarer looking for a new employment seeking to fill employment opportunities, we will assist you in all aspects of your needs.
The full range of services available in our company includes:
- selection and recruitment of fully qualified and experienced officers and ratings;
- crew processing;
- database management;
- quality and cost effective operations;
- assuring transportation of the seamen from their houses to the nearest international airport
- ticketing and visa issuance services
- medical examination in an international recognized clinic
- assisting the seamen in registration and certification on behalf of various Flag States.
- crew planning,
- crew accounting,
- payroll and allotments;
- pension funds.
Practical training of cadets it is an important job to make sure the future officers are ready to fulfill their jobs as a junior officer on board. Cadets of different nationalities are board to start their practical training. For these cadets (deck or engine) it is the first step on board and the first step to become an officer.
Each cadet is responsible for his own learning process. During the training period the company through its training officers will guide the cadets and judge their development of competences.
So if you are willing to join with us as an apprentice please don't hesitate and register with us!
Truck Drivers
Each employee should act as an advocate for our customers, which is why we employ hardworking, self-starters who believe their opinion matters.
Our mission is to employ the best team in the industry to move our customers' business safely, efficiently and on time, every time.
The suitable candidates should be well -qualified and with a large experience of work in the foreign companies from EU and having positive recommendations from their previous employers and a good command of English.
All our drivers should be in possessions off all requested documents including ADR certificate and driver card.
Are you looking for new challenges in your job as a driver? In this case don't hesiate to contact us.
Brokerage
While many things can be done by yourself when searching for a financial product the use of an expert in the field will help to make sure that you get the best service and product available. Sorting through all the mountains of deals available and all the different lending companies can be a little bit too much for an inexperienced person.
So in this case we can be your middlemen,offering to you our experience for these kind of services.
We could mediate loans of any kind from real estate, mortgages, car loans, personal loans, holiday loans to refinancing.
---
Country ⚓

Romania

City ⚓

Constanta

Address ⚓

I.C. Bratianu no. 2, Central Business Center, 4th floor 905500 Mangalia, Constanta Romania

Mobile ✆

Phone ☎

Email ✉

Email ✉

Email ✉

Web-site 🔗
---
---
Show contacts
Apply & send application to this company
Send My CV
---