Dockendale Ship Management DMCCO

We emphasize technical knowledge, expertise, leadership, and the ability to take the initiative. The first two characteristics ensure our crew members are highly adept in running and maintaining vessels over long voyages. The latter two make sure they are well-equipped to deal with contingencies and emergencies should they arise. We work closely with our clients, and can accommodate customized maritime crewing where needed. We work with crews from over the world – with the majority being Indians. All our crew members undergo training and evaluation to ensure full preparation and compliance with Health and Safety standards.

What we believe

We believe that individualised attention to each vessel makes all the difference in quality and reliability. We believe in honesty and integrity, and in offering the best value possible for every dollar spent. We believe that shortcuts don't work in the long term, and that there is no substitute for years of technical expertise and seafaring knowledge.
Vision:
To be the premier boutique ship management firm in the seafaring world
Our Mission:
is to provide high levels of personalised service with honesty, integrity, expertise and technical proficiency, and use excellent quality products and components in all that we do to ensure unmatched value for our customers.
Technical Management
Dockendale's ship management services are offered by technical staff that have decades of experience between them. We offer customised maintenance and repair for a variety of vessels, and pride ourselves on our individualised attention to each maritime jobs.
We believe in cultivating a relationship based on transparency, hospitality and communication with our clients, and encourage them to visit us whenever they wish, so they can see first hand how we care for their vessel.
Dockendale maintains an online system of instant updates and regular maintenance reports which vessel owners can access by logging into the Shipowners' section of the site.
Dockendale Ship Management Fleet List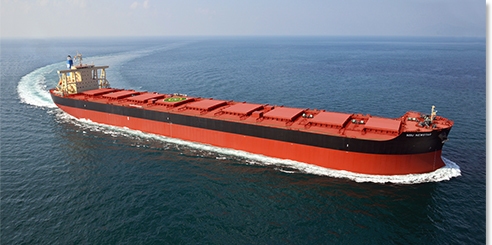 | | | | | |
| --- | --- | --- | --- | --- |
| VESSEL | YEAR BUILT | DWT | FLAG | VSL TYPE |
| AFRICAN BLUE CRANE | 2007 | 55970.00 | Bahamas | Bulk Carrier |
| AFRICAN DOVE | 2014 | 34402.00 | Bahamas | Bulk/Lumber Carrier |
| AFRICAN EAGLE | 2003 | 27102.57 | Bahamas | Bulk Carrier |
| AFRICAN FALCON | 2003 | 27101.00 | Bahamas | Bulk Carrier |
| AFRICAN GRIFFON | 2014 | 61286.00 | Bahamas | Bulk Carrier |
| AFRICAN HALCYON | 2007 | 32245.05 | Bahamas | Bulk Carrier |
| AFRICAN HARRIER | 2014 | 37707.00 | Bahamas | Bulk Carrier |
| AFRICAN HAWK | 2004 | 27028.00 | Bahamas | Bulk Carrier |
| AFRICAN HORNBILL | 2011 | 61000.00 | Bahamas | Bulk Carrier |
| AFRICAN IBIS | 2004 | 32347.46 | Bahamas | Bulk Carrier |
| AFRICAN KITE | 2013 | 61413.00 | Bahamas | Bulk Carrier |
| AFRICAN LARK | 2014 | 34402.00 | Bahamas | Bulk/Lumber Carrier |
| AFRICAN OSPREY | 2012 | 34697.00 | Bermuda | Bulk Carrier |
| AFRICAN PELICAN | 2014 | 34365.00 | Bahamas | Bulk Carrier |
| AFRICAN PIPER | 2014 | 34365.00 | Bahamas | Bulk Carrier |
| AFRICAN RAVEN | 2014 | 37711.00 | Bahamas | Bulk Carrier |
| AFRICAN RAPTOR | 2015 | 61286.00 | Bahamas | Bulk Carrier |
| AFRICAN ROBIN | 2005 | 31982.00 | Bahamas | Bulk Carrier |
| AFRICAN ROOK | 2014 | 37686.00 | Bahamas | General Cargo Vessel |
| AFRICAN SANDERLING | 2008 | 58798.00 | Bahamas | Bulk Carrier |
| AFRICAN STARLING | 2013 | 56074.00 | Bahamas | Bulk Carrier |
| AFRICAN SUN | 1994 | 45208.00 | Bahamas | Bulk Carrier |
| AFRICAN SWAN | 2005 | 32776.63 | Bahamas | Bulk Carrier |
| AFRICAN TERN | 2013 | 58342.00 | Bahamas | Bulk Carrier |
| AFRICAN WAGTAIL | 2013 | 58340.00 | Bahamas | Bulk Carrier |
| MV CERTOUX | 2000 | 169159.00 | Bermuda | Bulk Carrier |
| MV CHAMBESY | 2004 | 171075.00 | Bermuda | Bulk Carrier |
| MV CHAMPEL | 1998 | 167000.00 | Bermuda | Bulk Carrier |
| MV CHANCY | 2015 | 182571.00 | Bermuda | Capesize Bulk Carrier |
| MV CHOULEX | 1995 | 150962.00 | Bermuda | Bulk Carrier |
| MV CONFIGNON | 1997 | 170896.00 | Bermuda | Bulk Carrier |
| MV CORNAVIN | 1999 | 169963.00 | Hamilton | Bulk Carrier |
| MV CAROUGE | 2003 | 177253.00 | Hamilton | Bulk Carrier |
| MV PINCHAT | 2012 | 81290.00 | Bermuda | Bulk Carrier |
---
Country ⚓

United Arab Emirates

City ⚓

Dubai

Address ⚓

Suit 227 Building 4 ,Gold & Diamond Sheikh Zayed Road Dubai , United Arab Emirates

Mobile ✆

Phone ☎

Email ✉

Email ✉

Email ✉

Web-site 🔗
---
---
Show contacts
Apply & send application to this company
Send My CV
---