FRACHTMORTRANS LLC

FRACHTMORTRANS is a ship management company headquartered in Moscow, Russia and representative office in Riga, Latvia. The company has been operating tankers fleet under the Russian and European flags in the area of liquid bulk cargoes transshipment since 2016 and established in Russia and international transportation market professional and reliable reputation.
Our team is presented by highly trained and experienced individuals in the sphere of ship management. They have expert knowledge that the adequate protection of the ships under our management is crucial for customers to create a reliable impression, obtain charters, and pass vetting reviews and inspections.
Chartered vessels have been operated without failures throughout the entire period of FRACHTMORTRANS existence ensuring regular inspection of port control and port administration, thanks to the professional and highly qualified administrative staff and crews.
The company is accredited by the Russian and American Maritime Register (RMRS, ABS) having their document of compliance in place. Being a member of IMEC (International Maritime Employers' Council) FRACHTMORTRANS's top priority was always ensuring the safety of individuals and ships, credibility towards our clients regarding financial and business issues, performance dependability, and asset protection to maximize our clients' business potential.
Third-party management services provided by FRACHTMORTRANS are followed by crew management, procurement services and technical management covering dry docking solutions, monitoring, and supervision. We endeavor to uphold and improve our reputation for providing premium-quality expert services in the maritime shipping business.
Crew management
Career development and training are highly prioritized. We recruit and develop gifted individuals who have adequate business sense, understand the potential problems that may arise in the industry and are proud of their career choice. We understand the importance of the devotion and quality of the vessel's crew to the success of a maritime organization.
We are aware of how important the dedication and quality of the ship crew determines the profitability of a commercial maritime business. In the past few years, we have created a professional crew management team based on a rigorous cycle of selection, evaluation and training.
Our brand objective is to develop skilled, professional seafarers who fully understand customer needs, and their corporate culture as well. Additionally, our recruitment process is solely aimed at selecting individuals with the appropriate values, ethics, and behaviors to ensure a peaceful and organized vessel.
Fleet Overview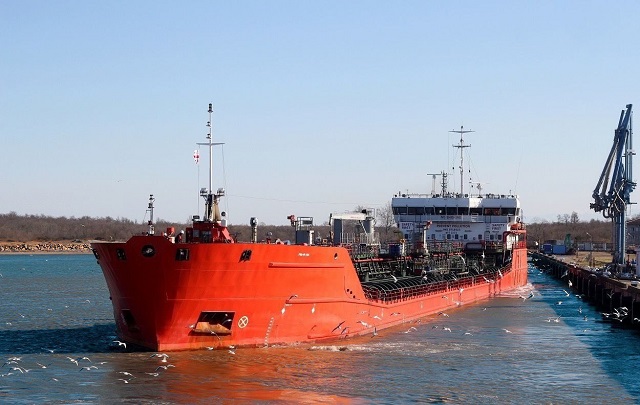 FRACHTMORTRANS currently owns a sophisticated fleet of 7 vessels built in 2015 with a loading capacity of 7,000 metric tons and 2 tag boats. We expect an increase in the number of managed vessels in the foreseeable future. In order to ensure that our fleet is equipped and endorsed to transport clients' cargoes, vetting inspectionsare endorsed by the global leading oil and gas companies.
---
Country ⚓

Russia

City ⚓

Moscow

Address ⚓

25A Profsoyuznaya Strteet 117418, Moscow, Russia

Mobile ✆

Phone ☎

Email ✉

Email ✉

Email ✉

Web-site 🔗
---
---
Show contacts
Apply & send application to this company
Send My CV
---