INTERNATIONAL MARITIME AGENCY IN ODESSA (IMAO)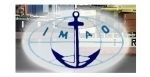 We have the honour to introduce to you "INTERNATIONAL MARITIME AGENCY IN ODESSA" (I.M.A.O.). It was established and registered as a private enterprise under the Law of Ukraine of February 01, 1993 and in compliance with it's Statute and license № 362722, issued in September 14, 2007 of Ukrainian Ministry of
Transport in engaged in various marine activities:
1. Employment of seafarers/masters, engine and deck officers/with foreign shipping companies. All of our seamen are qualified, experienced and well trained specialists with good service records, international standard personal documents and valid medical certificates able to meet international demands and requirements and fill in any corresponding position with ships.
The age of our officers is from 22 up to 60 years – ratings – up to 45 years. All the ratings have graduated from Ukrainian specialized marine colleges, have valid certificates for service with ships of usual types as well as specialized vessels including tankers, has got practical STCW training. Many of them combine different skills.
2. Our company is able to send off to shipowners separate groups of marine specialists all as well as to fill in crews on the whole which adds much to safe navigation and guarantees order and discipline on board a ship.
The managing branch of our agency consists of marine specialists of the highest qualification.
Being interested in setting up new business contacts we are willing and ready to conclude agreements relating to crewing matters with prospective partners on the basis of a long-term and mutually beneficial cooperation.
In connection with this we would be interested to get from you for consideration the Wages Scale (in USD) actually for your vessels. In case you get interested in our offer please do not hesitate to contact us without delay.
---
Country ⚓

Ukraine

City ⚓

Odessa

Address ⚓

Kanatnaya 17 Odessa 65014 Ukraine

Mobile ✆

Phone ☎

Email ✉

Email ✉

Email ✉

Web-site 🔗
---
---
Show contacts
Apply & send application to this company
Send My CV
---