Intrada Ships Management Ltd (ISM)

Intrada Ships Management Ltd (ISM) looks after technical, commercial and administrative management of the vessels operated by Scotline. ISM also offers third party management for outside owners.
Scotline runs its ships management activities through Intrada Ships Management Ltd (ISM), who are managers for the vessels we exclusively operate, the vessels we manage, and for outside owners. ISM are responsible for the technical and operational matters concerning the vessels, as well as the crewing.
Intrada Ships Management Ltd (ISM) offers the complete range of ship management services; tehcnical, commercial and administrative. We hold full International Safety Management certification to certificate, control and audit.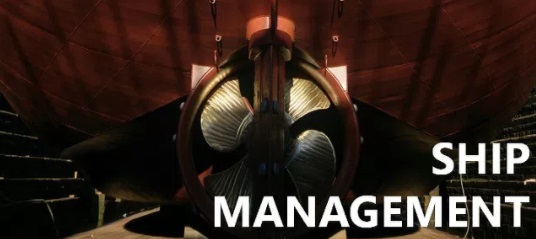 Technical Management: ISM is able to offer inspection and management of vessels that are under construction, in the process of acquisition or are already owned. ISM has 2 full – time Superintendents, qualified to cover all aspects of the vessel and who will arrange for any repairs (that can be covered by our in-house engineering company). They are also qualified and experienced in attending to damages, insurance claims and insurance recoveries. In addition, ISM can provide technical, contractual and repair services to ships to support project work.
From a commercial management perspective, ISM is able to arrange appropriate crewing and trades for the vessels, arrange registration of the chosen flag (plus the class and flag state surveys for trading certificates) and place insurance for Hull and Machinery plus P&I risks. ISM can arrange for the supply of bunkers, lubricating oils, stores, spare parts and ship provisions.
ISM is also able to cover the administrative aspects of management, things such as budgetary control for the ships, voyage and contract analysis, and are able to audit accounts. We are experienced at arranging crewing logistics also, including sourcing crew and arranging travel to and from the vessel.
CHARTERING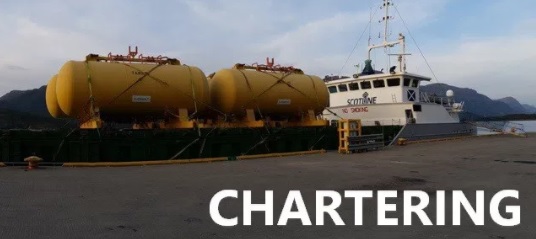 Intrada Chartering Ltd are shipbrokers, agents and exclusive operators of the vessels owned by Scotline, as well as vessels and cargoes for third parties. We've gained a lot of experience over the years, having been active in the industry since 1988 and are active members of the Institue of Chartered Shipbrokers.
Intrada Chartering specialise in the short sea trade throughout Europe and coasters trading world-wide, with the majority of our cargoes being wood products, dry cargoes and project cargoes.
The following is an indication of the types of enquiries that we handle: We are able to act on behalf of shippers and charterers to charter ships on a voyage basis (port to port) or on a time charter basis. We are also able to act on behalf of ship owners to charter cargoes from port to port or on a contract basis.
We are experienced with Sales and Purchase (S&P) of all types of ships.
We can act as bunker brokers.
The vessels we operate for Scotline are managed by Intrada Ships Management and these services are also available for outside owners and charterers.
Intrada Chartering also covers the ships agency activities at the terminals we operate and at other ports in south – east England. Please speak to a member of our team to find out if we can support you with ships agency.
We have a team of professional brokers at our office in south – east England who are available to help; for more information or for general enquiries about the services we offer, please get in touch with us on the contact details.
---
Country ⚓

United Kingdom

City ⚓

kent

Address ⚓

36 Riverside, Sir Thomas Longley Road, Medway City Estate, Rochester, Kent, ME2 4DP

Mobile ✆

Phone ☎

Email ✉

Email ✉

Email ✉

Web-site 🔗
---
---
Show contacts
Apply & send application to this company
Send My CV
---