Jasan Marine Services LLP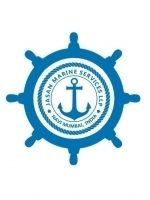 Jasan Marine is an independent ship management company that offers a comprehensive range of high quality marine services. Driven to exceed the expectations of our customers, we take the priorities of our customers as our very own by providing safe and cost effective management of the ships – synergistically working in partnership with our customers. At Jasan Marine, we strive for Operational Excellence.
Jasan Marineis managed by a team of highly skilled, experienced and dedicated professionals with many years of shipping background and operational expertise to handle the most complex international shipping operations. We take ownership and embrace the owners' approach, allowing ship owners to secure and service very long term contracts from the most demanding charterers.
We take challenges as opportunities. We enjoy working hard and making things happen.
JASAN MARINE SERVICES LLP is dedicated to achieving its corporate vision to exceed the customer's expectations, to deliver exceptional values, and to impart lasting values of integrity, loyalty, and professionalism. We know that our survival and development depend on our customers who find our services better than those provided by the existing competitors prevailing in the market. We strive to be an important partner for our customers, making sure that the services we provide are added value for our customers.
SERVICES:
1: SHIP MANNING: WE PROVIDE Crew Management for international partners all over the world. Our main objective is to supply high quality in crew placement and satisfy all requirements ship Owners/Managers.
We are managing a huge database of crew members of all ranks, for all kind of vessels.
We have long enough experience in crew placement and our service is fast, efficient and giving best satisfaction for both crew and employers'
We specialize in recruitment of Marine crew to all kind of Merchant and offshore fleet.
2: COMMODITY BUSINESS: We are into commodities supply of petroleum products and minerals from all over world.
Also, commodity trading of Fresh vegetables, spices and onions etc.
3: SHIP CHARTERING: We offer our clients vast range of services including dry cargo and tanker chartering.
4: SALE AND PURCHASE OF VESSEL: We offer all form of sale and purchase of vessels including general cargo, bulk carriers, oil tankers, AHTS, Tugs, Crew boats, Barges etc.
5: SHIP DEMOLITION: We have buyers for all types of ships in India& South Asian Countries.
6: REPAIRING: We can offer Ship repairing including offshore installation and services like welding, fabrication, engine & generator repairing.
7: SHIP SPARES AND SHIP CHANDLING: We can provide you a wide range of ship spare parts at a competitive rate. Ships provisions can be provided to East Coast of India.
8: CERTIFICATIONS: We are in certifications like all CDC, COC, from different FOC and provide services for ISO, ILO Certifications for companies.
---
Country

India

City

Navi Mumbai

Address

802, DBS Business Centre , The Corporate Park, Sector -18, Vashi , Navi Mumbai-400703

Mobile

Phone

Email

Email

Email

Web-site
---
---
Show contacts
Apply & send application to this company
Send My CV
---