JONCIA MARINE SERVICES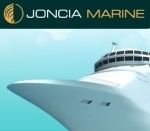 Founded in 1992 ,Joncia Marine Services is a leading international and cruiseliner recruitment agency in India.
JMS has offices in Goa and Mumbai and a huge database of skilled personnel from across India.
Our human resourses team at JMS is highly skilled in prescreening and sourcing candidates in all departments.
Joncia Marine Services has been providing crew and assisting in embarkation to leading cruise liners and concessionaire companies like Star Cruises, Star Clippers ,Pulmantur Cruises (Spain) , MSC Cruise Lines (USA and Italy) , Carnival Cruises (USA) and the Royal Caribbean Cruises Ltd.
JMS is dedicated to providing the highest quality service to our corporate clients as well as to our employment candidates.
Joncia marine Services hold a valid licence to officially recruit Indian crew, issued by the Ministry of Labour, Government of India, Licence no. 002609/GOA/PER/1000/3/4373/95 and also hold a licence issued under the MERCHANT SHIPPING (RECRUITMENT AND PLACEMENT OF SEAFARERS) RULES, 2005 Licence no RPSL-MUM-095.
We are an ISO 9001-2000 accredited organization.
---
Country

India

City

goa

Address

GURU SAI PLAZA, 213 - 216, 2ND FLOOR PAJIFOND, MARGAO - GOA PIN CODE 403601

Mobile

Phone

Email

Email

Email

Web-site
---
---
Show contacts
Apply & send application to this company
Send My CV
---