MAK Crewing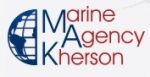 Here at MAK Crewing, we understand that the quality and skills of the officers and crew we recruit for our clients is the most important feature in vessel management. Our clients expect the highest standards of manning and we deliver solutions that conform to these standards.
MAK Crewing's regular services include:
Full crew management:
Planning and arranging crew changes;
Arranging flights, visas and accommodation;
Assistance with ITF/IBF coverage;
Crew insurance at sea and on leave;
Payroll services;
Crew recruitment from Ukraine;
Screening and processing of crew based on client requirements;
Client service reports that present latest results on a set of key performance indicators;
Client service reports with information on the local manpower situation indicating supply and demand trends;
Maritime consulting on several important areas.
We are strategic partners for leading shipping companies, providing them with human capital and technical solutions that meet their quality and business objectives in a cost-effective way.
MAK Crewing provides crewing and ship management solutions for owners and ship managers worldwide. Ukraine has over a century long tradition of maritime education and excellent naval schools. A job in the merchant marine is considered an attractive career option for many Ukrainians, resulting in an increasingly tough competition for admission into these maritime schools.
All our applicants and candidates are put through a stringent screening process and vetting mechanism on their qualifications, past performance and motivation before being included in our database.
We offer excellent career and training opportunities to all candidates, and our seafarers depend on us for a wide range of professional and personal support. Relationship with our seafarers is characterised by integrity, loyalty.
Our reputation and ability to deliver high quality work are the hallmarks of our consulting services.
Efficient Crew forms an essential component of every maritime activity. Without exact and precise training and International Maritime Competency, the entire process of shipping may not bring the desired success. We understand the very essence of efficient crew on-board and ashore and thereby streamline our recruitment procedure to strain out the best potential from the hoard of applications.
Depending upon the nature of shipment and type of vessels, we engage highly formidable and trained human resource for every technical and non-technical operation. Our experts are teamed up with adequate proportion so as to offer the best solutions for maritime management with a competent note of success. We offer entire Crew Management solutions as per the nature of the shipping requirements and can also extend our support for manning specific requirements. Quality is the first thing that we focus and ensure that you receive nothing but the best!
Our vision is to become the recognized industry leader by following corporate ethics & norm.
SERVICES
MAK Crewing's working with merchant, offshore and tanker fleet. Our Ship Management is a holistic process covering the entire aspects of shipping covering a wide range of vessels. Be it a offshore fleet, cargo container, or a fuel tanker, a barge or bulk carrier, we ensure that every specific requirements are addressed adequately to offer you a smart management solution. Our ship management team is consisting of highly honed human resource with excellent exposure to different types of carrier vessels. We ensure that there is an appropriate proportion of staff so that the entire shipment is conducted in a time-efficient and effective manner. We focus on asset protection and ensure you a safe and highly reliable maritime activity abiding all sorts of International Maritime laws.
Selection
Our selection procedures strictly adhere to the STCW95 conventions and ISM codes.

The company follows the one nationality as well as mixed crew policy as per client's requirement. Hence most of the crew are one nationals and speak marine English.
We strictly recruit those crews who have good communication skill, well educated, trained, disciplined and hardworking.
The selection of best candidates is done by taking into consideration the type of vessel, cargo carried, trade route, past experience of the candidates on similar type of vessels, etc.
When there is such a hoard of Ship Management companies for every need of crew management, or crew recruitment or even shipping management, it's quite obvious query that why should you choose MAK? Well the answer is not that complicated and here are a few advantages that you could gain if you are thinking us as your crew manager or ship manager for the next venture!
We extend our services for an array of vessels as per the specific needs.
We are transparent in our operation and ensure that you receive the best quality delivered with the most efficient management from our team.
We know how an effective management could deliver advantages both in terms of economic and customer satisfaction levels.
We have garnered a strong core value of ethical and legitimate business practices and we ensure that you receive nothing but the best when it comes about ship and crew management from us.
Our basic strengths are:
Highly honed recruiters with wide exposure to the exact technical requirements
Transparent documentations
Latest International Standardization for Quality Norms
International Competency Analysis and recruitment standardization
Deep knowledge of International Maritime Regulations and MLC guidelines etc…
Comprehensive understanding of marine vessels and specific crew requirements
With such versatile core strengths, we envisage of provisioning One Stop Solution for all type of crew manning solution and marine demands. With a wider area of exposure to various safety and operational standards, we provide you the best team to manage your maritime activities.
We pride ourselves in offering you a composite range of solutions spreading over crew management, Ship agency, Ship management and many other factors.. With a comprehensive range of solutions, we boast ourselves as "the solution provider" for maritime movements.
Why should you Choose us:
We are honest, ethical and have an efficient team with critical understanding
We are highly transparent in our work domain
We work like a representative in the country for all our clients and associated principals
We ensure standard international safety regulations for asset management
We ensure a team competent enough to provide optimum output
We are fast, responsive and punctual
We are trained, skilled and certified
We ensure an economically efficient performance
Above all we value our commitment and make sure to live up to your expectations
We are the best in Time Management and make sure you reap the optimum benefit of your time with us
Our team is committed for a performance that is highly impeccable in service and is exactly as per the international norms. Your crew and ship management is always maintained as a priority front with our immediate and attentive actions.
Need to know us a little better? Call us to for an appointment or meet our team online!
---
Country ⚓

Ukraine

City ⚓

Kherson

Address ⚓

73000, Ukraine, Kherson, 9th January str. 7 office 3

Mobile ✆

Phone ☎

Email ✉

Email ✉

Email ✉

Web-site 🔗
---
---
Show contacts
Apply & send application to this company
Send My CV
---