M.T. Maritime Management (USA) LLC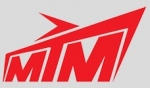 Ship owners and operators involved in Chemical and product tankers marketed under MTM Trading LLC.

Ship owners and operators of handy size bulk carriers marketed under Strategic Bulk Carriers Inc.
Third party ship managers providing both technical and crew management with Offices in Singapore (https://www.mtmshipmanagement.com), Mumbai, Manila and Yangon.
Sponsors of the Northern Shipping Fund which offers structured finance products to ship owners and offshore equipment principals.
Ship agency managers via MTMM Hong Kong offering husbanding service to owners calling Hong Kong and all Chinese mainland ports.
Global marketing offices for controlled vessels in the USA, Holland and Singapore.
Our History
M.T. Maritime Pte. Ltd. and MTM Ship Management Pte. Ltd. (Singapore) 1980
M.T. Maritime Management (USA) in 1981
MTM Maritime Management B.V. (Netherlands) 1984
M.T.M.M. (Hong Kong) 1986
MTM Maritime Centre Co. Ltd. (Yangon) 1988
MTM Ship Management (India) Pvt. Ltd. 2007
MTM Ship Management (Philippines) Inc. 2013
Strategic Bulk Carriers (SBC) are dry bulk vessel operators with an active portfolio of cargoes and ships from Handysize to Supramax size vessels. SBC provides flexible and reliable service to a wide variety of customers in both the United States and overseas, the majority of which are industrial companies and commodity traders with whom SBC have enjoyed long term business relations since its inception in 1994.
We are committed to providing high quality tonnage to our customers while reducing the environmental impact of the maritime industry. To that end, we are proud that our fleet of owned vessels which have been built in 2014 and beyond has been listed on the Green Ship Program (GSP) of the Maritime and Port Authority of Singapore, the last three of the newbuildings having recently been added. The GSP recognizes Singapore-flagged ships that are designed to reduce carbon dioxide and sulphur oxides emissions.
Although we are trading ships and cargoes on a worldwide basis, emphasis is on the Middle East, US Gulf and Atlantic Markets.
VESSELS:
Owned Vessels

VESSEL DWT SHIPYARD YEAR BUILT
STRATEGIC ENCOUNTER 33,000 ZHEJIANG ZHENGHE SHIPBUILDING CO., LTD. 2010
STRATEGIC ENDEAVOR 33,000 ZHEJIANG ZHENGHE SHIPBUILDING CO., LTD. 2010
STRATEGIC ALLIANCE 39,848 TIANJIN XINGANG SHIPBUILDING HEAVY INDUSTRY CO., LTD. 2014
STRATEGIC SYNERGY 39,848 TIANJIN XINGANG SHIPBUILDING HEAVY INDUSTRY CO., LTD. 2014
STRATEGIC UNITY 39,848 TIANJIN XINGANG SHIPBUILDING HEAVY INDUSTRY CO., LTD. 2014
STRATEGIC VENTURE 39,848 TIANJIN XINGANG SHIPBUILDING HEAVY INDUSTRY CO., LTD. 2014
STRATEGIC HARMONY 39,848 TIANJIN XINGANG SHIPBUILDING HEAVY INDUSTRY CO., LTD. 2014
STRATEGIC EQUITY 39,848 TIANJIN XINGANG SHIPBUILDING HEAVY INDUSTRY CO., LTD. 2014
STRATEGIC EXPLORER 39,848 TIANJIN XINGANG SHIPBUILDING HEAVY INDUSTRY CO., LTD. 2015
STRATEGIC ENTITY 39,848 TIANJIN XINGANG SHIPBUILDING HEAVY INDUSTRY CO., LTD. 2015
STRATEGIC VISION 37,173 HYUNDAI MIPO DOCKYARD CO., LTD. 2012
STRATEGIC FORTITUDE 37,695 IMABARI SHIPBUILDING CO. LTD. 2016
STRATEGIC SAVANNAH 35,542 TAIZHOU MAPLE LEAF SHIPBUILDING, LTD. 2013
STRATEGIC TENACITY 36,767 HYUNDAI VINASHINSHIPYARD 2012
STRATEGIC SPIRIT 37,190 HYUNDAI MIPO DOCKYARD CO. LTD. 2012

Dry Bulk Newbuilding Spec Sheet

MV STRATEGIC ALLIANCE
BUILT 2014 -TIANJIN
SINGAPORE FLAG
CLASS ABS
SINGLE DECK – DOUBLE HULL – BULK CARRIER
SDWT 39848 DRAFT 10.5 MTR
WINTER DWT 38,738 ON 10.28 MTR
TROPICAL DWT 40,996 ON 10.79 MTR
LOA/BEAM 180/30 MTR
5 HOLDS 5 HATCHES
FOLDING HATCHCOVERS
4 CRANES 30 MT – OUTREACH 11 MTR
4 GRABS 12 CBM
LBP 176.65
CO2 FITTED
GRT/NRT 24238/13151
SPEED 14 KNOTS ON 23 MT IFO 380 CST INCLUDING A/E

CUBIC GRAIN CAPACITY
HOLD 1 309,995
HOLD 2 395,775
HOLD 3 368,935
HOLD 4 395,775
HOLD 5 340,754
TOTAL 1,811,234 CBFT

VESSEL IS STRENGTHENED FOR HEAVY CARGO. HOLDS2 AND 4 MAYBE EMPTY.

HATCH DIMENSIONS :
HATCH 1 16.8X20.8 MTR
HATCHES 2,3,4 AND 5 19.2X 20.8 MTR

Vessels Chartered in 2016

VESSEL DWT YEAR BUILT
AMALIYA 34,589 2004
CIELO DI ANGRA 39,202 2015
HELEN BOLTON 25,953 2009
MARITIME CHAMPION 31,005 2009
OCEAN FALCON 37,152 2011
SAM PHOENIX 33,859 2011
SEA HARMONY 62,770 2015
VENUS BAY 29,996 2012
Vessels Chartered in 2015
VESSEL DWT YEAR BUILT
AGAI EKATERINI 18,930 2009
ATLANTIC EMBLEM 29,637 2011
CMB MISTRAL 29,130 2009
DL LILAC 33,751 2012
FOUR OTELLO 34,357 2010
HOKKAIDO BULKER 21,858 2014
JUPITER II 27,238 2009
LAST TYCOON 34,569 2012
MARITIME CHAMPION 31,005 2009
NEW ENGLAND PEARL 32,625 2010
NORDIC ALIANCA 37,188 2014
NORDIC DALIAN 37,330 2013
OCEAN FALCON 37,152 2011
OCEAN GLORY 35,548 2003
PANVISION 28,253 2011

Vessels Chartered in 2014

VESSEL DWT YEAR BUILT
ALAM SURIA 29,077 2012
ATLANTIC EMBLEM 29,637 2011
CS CAPRICE 30,486 2010
GLORIOUS KAMAGARI 38,180 2013
HANZA GENDT 34,751 2012
ID MERMAID 27,105 2001
INSOMNIA 29,142 2012
KALLIROI K 31,838 2002
LADY DEMET 30,125 2012
LISA J 34,426 2010
MILTIADES II 30,535 2006
NAVIOS HORIZON 50,343 2001
NEW LEGEND PEARL 32,625 2010
SFL SPEY 33,985 2011
TBC PRINCESS 31,966 2013
THETIS 28,432 2004
UBC SALAVERRY 33,313 2010
UNITED STARS 43,990 1995

Vessels Chartered in 2013

VESSEL DWT YEAR BUILT
ALTHEA 24,999 1999
ARION SB 45,917 1997
AZURE BULKER 33,179 2012
BIOGRAD 37,728 2010
CALLISTO 25,953 2010
CMB CHARLOTTE 32,626 2010
CMB LILIANE 33,720 2011
CS SOLARIS 28,492 2001
ELM-K 32,837 2012
ESPERANCE BAY 28,217 2010
GENCO LORRAINE 53,416 2009
GENCO OCEAN 34,408 2010
GENCO PROGRESS 29,952 1999
GREAT SCENERY 47,760 2001
HALKI 36,851 2011
IMPERIAL SPIRIT 53,466 2005
JPO DORADO 56,686 2009
KAVALA SEAS 56,830 2011
KEN GIANT 28,323 2009
LAST TYCOON 34,569 2012
OCEAN TRADER 24,112 1999
PEREGRINE 28,323 2009
THRASHER 53,360 2010
UGLJAN 37,728 2010
VOULA SEAS 28,495 2002
Vessels Chartered in 2012
VESSEL DWT YEAR BUILT
ALEXANDROS THEO 45,659 2000
ALPENA 47,229 1998
ARION SB 45,916 1997
ARNICA 56,105 2010
CHRYSSA K 51,535 2002
DS COMMANDER 45,518 1994
EFFICIENCY OL 37,130 2010
ESPERANCE BAY 28,217 2010
EXPANDER 46,644 2000
FRIENDSHIP V 29,135 1984
FULL WEALTH 43,202 1995
GLOBAL FAITH 28,386 2010
GLOBAL TRINITY 28,202 2011
HAPPY VENTURE 28,587 1996
JIA HUI SHAN 56,610 2011
JIMBLOOM 38,340 1988
JIN YAO 52,050 2004
K. RUBY 55,688 2011
MARATHA PROVIDENCE 47,574 1995
PEREGRINE 50,913 2001
POLA ATLANTIC 33,465 2010
ROMANDIE 34,297 2010
SELIN-M 31,770 1998
SOPHIA D 53,496 2008
SPARROW 48,220 2000
TOP FAIR 55,259 2010
TRUVA 1 46,708 2001
VIRTUOUS STRIKER 56,822 2011
WESTERN FEDORA 37,452 2012

Vessels Chartered in 2011

VESSEL DWT YEAR BUILT
ARNICA 56,105 2010
ARZANAH 36,256 1983
BULK NEPTUNE 55,657 2009
CAPTAIN YANNIS L 43,683 1995
CK GLORY 49,406 2003
CLIPPER IYO 28,451 2008
COS GLORY 46,680 1999
DELPHI RANGER 54,270 2009
DIANA BOLTEN 38,273 2011
DORIC VICTORY 58,091 2010
EGS WAVE 35,915 2011
ELENI G 31,605 1985
EXPANDER 46,644 2000
FURNESS LONDON 53,472 2006
GEA 33,562 2005
HOUMA BELLE 42,219 1985
HR FAVOURISATION 12,744 2004
JIN YAO 52,050 2004
K. RUBY 55,688 2011
KANG QIANG 51,069 2002
MAJESTIC PESCADORES 11,594 2002
MARIA A 26,648 1986
MARIA T L 47,045.6 1997
NAVIOS MERIDIAN 50,316 2002
NEW VISION 48,221 1999
ONEIDA PRINCESS 24,247 1998
ROBERT SCHULTE 48,225 1997
ROMANDIE 34,297 2010
SAT NUNKI 28,445 2008
SEAGREEN 43,461 1987
SOPHIA D 53,496 2008
THORCO AFRICA 12,075 2010
TRUVA 1 46,708 2001

Chemical Tankers

VESSEL FLAG BUILT DWT
(Ax1/Ax2) LOA DRAFT
(Ax1/Ax2) BEAM CAP
98% IMO TANKS
MTM AMSTERDAM SIN 2018 21,000 145.2 10.15 24.2 21,700 2/3 FULLY STST
MTM ANTWERP SIN 2004 20,704 145.5 9.95 23.7 22,184 2/3 FULLY STST
MTM BIG APPLE SIN 2018 35,650 179.5 11.55 27.4 35,000 2/3 FULLY STST
MTM FAIRFIELD SIN 2002 19,997 /20,521 144.0 9.62 /9.81 24.2 21,653 2/3 FULLY STST
MTM GIBRALTAR SIN 2003 19,885 141.0 9.71 24.2 21,715 2/3 FULLY STST
MTM HAMBURG SIN 2008 20,564 141.0 10.01 24.2 21,691 2/3 FULLY STST
MTM
HONG KONG SIN 2000 34,465 174.4 10.02 27.7 36,340 2/3 STST
(SUS304)
MTM HOUSTON SIN 2010 19,790 144.03 9.62 24.23 21,020 2/3 FULLY STST
MTM KEY WEST SIN 2020 35,650 179.5 11.55 27.4 35,000 2/3 FULLY STST
MTM KOBE SIN 2018 21,000 145.2 10.15 24.2 21,700 2/3 FULLY STST
MTM LONDON SIN 2003 19,999 / 20,587 141.0 9.8 / 10.0 24.2 21,736 2/3 FULLY STST
MTM NEW ORLEANS SIN 2016 35,500 179.5 11.55 27.4 35,000 2/3 FULLY STST
MTM NEW YORK SIN 2015 35,500 179.5 11.55 27.4 35,000 2/3 FULLY STST
MTM NEWPORT SIN 2018 35,650 179.5 11.55 27.4 35,000 2/3 FULLY STST
MTM NORTH SOUND SIN 2006 19,705 144.0 9.57 24.2 21,651 2/3 FULLY STST
MTM PENANG SIN 2015 22,413 149.9 10.167 24.6 22,236 2/3 FULLY STST
MTM ROTTERDAM HK 2011 21,000 137.92 10.10 23.7 21,700 2/3 FULLY STST
MTM SANTOS SIN 2015 22,413 149.9 10.167 24.6 22,236 2/3 FULLY STST
MTM SAVANNAH SIN 2015 22,413 149.9 10.167 24.6 22,236 2/3 FULLY STST
MTM SHANGHAI SIN 2006 19,717 144.0 9.57 24.2 21,651 2/3 FULLY STST
MTM SINGAPORE HK 2011 19,996 /20,314 145.5 9.71 /9.82 23.7 22,192 2/3 FULLY STST
MTM SOUTHPORT SIN 2008 19,998 /20,216 146.6 9.68 /9.75 23.7 21,619 2/3 FULLY STST
MTM ST JEAN SIN 2003 34,528 174.4 10.02 27.7 36,340 2/3 STST
(SUS304)
MTM TOKYO HK 2003 19,999 /20,857 141.0 9.72 /10.01 24.2 21,698 2/3 FULLY STST
MTM TORTOLA SIN 2016 22,413 149.9 10.167 24.6 22,236 2/3 FULLY STST
MTM VANCOUVER SIN 2019 22,100 149.9 9.00 24.6 22,000 2/3 FULLY STST
PACIFIC STAR SIN 2008 33,707 167.62 16.00 27.7 32,800 2/3 FULLY STST

Product Tankers

VESSEL FLAG BUILT DWT LOA DRAFT BEAM CAP.
98% IMO TANKS
MTM HUDSON SIN 2004 51,319 175.38 19.10 32.2 51,614 3 EPOXY
MTM MANILA SIN 2003 44,999 183.0 11.86 32.2 51,614 3 EPOXY
MTM MUMBAI SIN 2003 44,996 183.0 11.86 32.2 51,614 3 EPOXY
MTM YANGON SIN 2003 44,999 183.0 11.86 32.2 51,614 3 EPOXY
SILVER STACIE PAN 2014 49,746 183.0 13.28 32.2 52,717 2/3 EPOXY
---
Country ⚓

United States Of America

City ⚓

Southport

Address ⚓

2960 Post Road Southport, CT 06890 U.S.A.

Mobile ✆

Phone ☎

Email ✉

Email ✉

Email ✉

Web-site 🔗
---
---
Show contacts
Apply & send application to this company
Send My CV
---