Odessa Maritime Agency Interbroker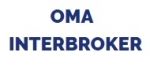 Odessa Maritime Agency Interbroker is one of the leading companies in Ukrainian maritime sphere with the longest and vast experience. The Company was established in 1991 by Capt. Vitaliy Oplachko, and was at that time the first privately owned maritime agency in Ukraine.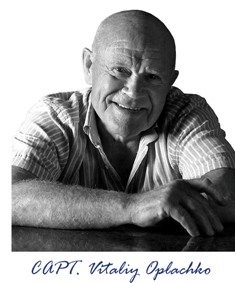 Professionalism, competence, good maritime practice along with the qualified service, firm partnership with shore and marine transport operators, deep knowledge of international and local maritime trade regulations have enabled the Company to gradually expand and enhance its position.
Since its first days, one of the main principles of the Company's policy was to be represented by motivated professionals who combine previous sea-going experience with profound knowledge of maritime transportation and shipping. Our staff continuously strives to improve the range and quality of our services.

Quality Management System of OMA Interbroker is certified in accordance with the requirements of ISO Standard. The Company was the first among the shipping agencies in CIS to be awarded with ISO Certificate.
At the beginning, Interbroker was mainly engaged in crewing offering a reliable communication between Ukrainian seafarers and foreign shipowners. Then the Company gradually expanded the scope of the business. Presently Interbroker operates in the following fields of maritime industry: port agency, cargo forwarding & chartering, bunkering, crewing.
CREWING

Odessa Maritime Agency Interbroker has been operating in the field of crew management since its establishment in 1991. Over the years we proved ourselves as an important and reliable provider in this sector. Our experience includes cooperation with a number of shipping companies around the world but mostly European.
Since the beginning we have gained solid experience in selection of crews for various vessels including MPP dry cargo vessels, bulk carriers, container carriers, reefers, barge carriers, oil / chemical tankers, LPG / LNG tankers, AHTS vessels, cable layers, offshore installations. We are experienced in selection of officers and sailors as well as repair squads when required.
Crews selected by us are assessed very carefully. All newcomers are subject to a thorough interview and a computer testing which evaluates their professional competence and a command of English. Also in the course of initial evaluation of new seafarers we thoroughly check their documents and references from their previous employers. All our seafarers are certified in accordance with STCW Convention 1978 as amended, as well as other national and international regulations in force.

We have experience in cadet programs which are extremely useful in proper training of young, motivated and skilful personnel in future. The cadets are mainly selected from Odessa National Maritime Academy – a leading maritime educational institution in Ukraine. A number of our seafarers have been with us for quite a long time, like 10 years and more. Some of them joined us as cadets or junior officers and currently are sailing as masters and chief engineers.
Our activity is not limited to selection of appropriate crews only. We also offer the following services: crew planning, payroll preparation, crew rostering, booking air and overland transport tickets, arranging visas and other required documents of the flag state, working gear and uniform supply, renewal of seafarers' national documents, providing additional training courses, arranging pre-employment medical examination and vaccination.
PORT AGENCY

A highly successful start and reliable worldwide contacts have made it possible for Interbroker to become a diverse shipping agency offering a wide range of custom-tailored services to the shipowners in the Ukrainian ports. Among our customers are the key European traders / charterers as well as the leading shipping companies. Our ship agents always take care of your interests and will make every effort to organize your port calls as efficiently as possible.
The company has gained significant experience in agency servicing of gas carriers and bulk carriers with the grain load and general cargo. We have a reliable partnership with port authorities, pilotage services, bunkering, ship chandler and towing companies.
OMA Interbroker operates in the following port locations:
[ Port of Chernomorsk ] - 46°19'N; 30°41'E
[ Port of Odessa ] - 46°32'N; 30°54'E
[ Port of Yuzhny ] - 46°31'N; 30°57'E
[ Port of Nikolaev ] - 46°56'N; 34°57'E
- [ Port Dneprobugskiy ]
- [ Port Olvia ]
[ Port of Mariupol ] - 47°03'N; 37°30'E
[ Port of Berdyansk ] - 46°45'N; 36°47'E
CARGO FORWARDING & CHARTERING

OMA Interbroker has been operating in the field of international cargo forwarding since 1996. The company is a full member of the Association of International Cargo Forwarders of Ukraine. Having long and rich experience in international cargo transportation, Interbroker actively and successfully operates in both domestic and international markets.
We provide a full range of services on carriage of containers, bulk and general cargoes, project cargoes and heavy lifts in CIS and European states. We have considerable experience in handling import, export as well as transit cargoes. Since a forwarding department was set up within Interbroker, the Company has succeeded in getting abreast with the leading agencies operating in the area of cargo forwarding. We have proved to our customers that Interbroker is a reliable, qualified and well experienced partner.
Cargo forwarding department staff is always ready to find and implement an optimal solution on delivery of your cargo to the required destination within the shortest possible time and at the lowest possible cost.
The range of services rendered by Interbroker includes:
Transportation and forwarding of all types of cargo
Wide spectrum of container cargo services including stuffing
Organizing FCL & LCL shipments
Selection of optimum routes and pricing
Regular delivery of updated information throughout operations
Distribution and delivery of documents to the parties involved
Arranging independent surveys for cargo quantity and quality control
Package insurance of cargo
---
Country ⚓

Ukraine

City ⚓

Odessa

Address ⚓

6, Pushkinskaia Street, Odessa, Ukraine

Mobile ✆

Phone ☎

Email ✉

Email ✉

Email ✉

Web-site 🔗
---
---
Show contacts
Apply & send application to this company
Send My CV
---