Overseas Marine Studies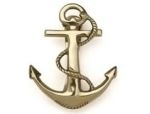 As we are a Ship management that promotes deck cadets , Engine Cadets , Able body , Oilers, Fitters, Welders , Pumpman and various other positions on a vessels.
We have skillful candidates ready to work onboard, with all the paperwork suitable for there positions.
The reason for this email was that we had been trough your companies' details mentioned on your website and we would like to connect ourselves with your firm as we can work hand in hand and prove to be possessed with successful business.
We are OVERSEAS SHIPMANAGMENT est. 20 years back with a golden track record in this field which is situated in Central India, also once connected we can provide you with a suitable manpower to build your strong crew to work onboard with lesser salary expectation and strong will to work for a longer period of time with stability and determination.
Hope this message would be good enough to at least start a connection and to take it further ahead from there on in.
---
Country ⚓

India

City ⚓

Indore

Address ⚓

NEW -35, LIMBODI ROAD, KHANDWA ROAD, NEAR HOLLY CROSS SCHOOL, INDORE (M.P.), INDIA

Mobile ✆

Phone ☎

Email ✉

Email ✉

Email ✉

Web-site 🔗
---
---
Show contacts
Apply & send application to this company
Send My CV
---