Paragon Offshore Ltd.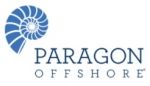 Paragon Offshore is a leading provider of standard specification offshore drilling units serving the oil and gas industry. Our fleet consists of 32 jackups and six floaters (four drillships and two semisubmersibles). In addition, Paragon is the majority shareholder of Prospector Offshore Drilling S.A., a publicly traded offshore drilling company on the Oslo Axess stock exchange that owns and operates two high specification jackups. Paragon also performs drilling operations on the Hibernia Platform offshore Eastern Canada. We operate in significant hydrocarbon-producing geographies throughout the world, including Mexico, Brazil, the North Sea, West Africa, the Middle East, India and Southeast Asia. Paragon's shares are traded on the New York Stock Exchange under the symbol 'PGN.'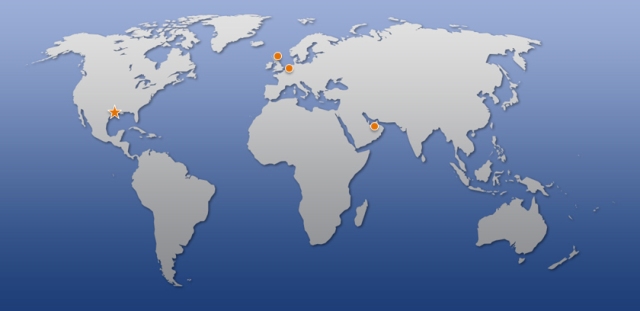 Paragon Offshore became an independent company on August 1, 2014, but we have a heritage that goes back nearly 100 years.
In 1921, Lloyd Noble formed a partnership with Art Olsen to start a land drilling business in Oklahoma. Art and Lloyd eventually parted ways, and Lloyd kept growing the drilling business. During the Great Depression, when some customers lacked cash to pay for his services, Noble Drilling accepted production from wells as a form of payment. Lloyd formed a producing company named "Samedan Oil Corporation" after his three children (Sam, Ed and Ann), that would eventually go on to become Noble Energy.
As the drilling business grew, Noble Drilling expanded offshore, drilling the first well off the Atlantic coast in North Carolina and commencing operation in the U.S. Gulf of Mexico.
In 1981, Noble Drilling built its first newbuild jackup units, the Noble Ed Holt (Paragon L1112) and the Noble Sam Noble (Paragon L1114). Both units continue to be in operation today – a testament to the ongoing programs undertaken by Noble to maintain and upgrade their rigs.
The fleet continued to grow through the acquisition of companies like Bawden, Transworld, Western, Chiles and Neddrill, as well as one-off units. Noble also expanded into deeper waters in both the U.S. Gulf of Mexico and Brazil.
In 2005, Noble began a newbuild program designed to modernize the fleet. The company also acquired Frontier Drilling in 2010 with its combination of newbuild high specification units and existing standard specification units.
In September 2013, after comprehensive consideration, Noble announced that it would create a separate standard specification drilling company. This company, which became Paragon Offshore, would operate standard specification shallow water, midwater and deepwater assets, while Noble would retain the high specification and ultradeepwater units.
The spin-off of Paragon Offshore plc was completed August 1, 2014.

On February 15, 2016, following a significant decline in the oil and gas commodity pricing environment and facing challenging developments in the offshore drilling industry, Paragon Offshore plc announced that the company and certain of its subsidiaries elected to commence proceedings under Chapter 11 of the United States Bankruptcy Code ("Chapter 11") in the United States Bankruptcy Court in the District of Delaware. On May 17, 2017, Paragon Offshore plc made a decision to apply for the appointment of two partners of Deloitte LLP to serve as joint administrators of the company in the United Kingdom under paragraph 12(1)(b) of Schedule B1 to the Insolvency Act 1986. The appointment of administrators was a necessary component of the consensual plan of reorganization under chapter 11 of the United States Bankruptcy Code that the company announced on May 2, 2017. On June 7, 2017, Paragon Offshore plc (in administration) announced that the United States Bankruptcy Court had confirmed its consensual plan of reorganization.
On July 18, 2017, Paragon Offshore Ltd., the Cayman Islands successor company to Paragon Offshore plc (in administration), announced that the Paragon Offshore group successfully completed its corporate and financial reorganization. The consensual plan of reorganization under chapter 11 of the United States Bankruptcy Code substantially de-levered Paragon Offshore Ltd.'s ongoing business, eliminating approximately $2.3 billion of secured and unsecured debt. Paragon Offshore Ltd. emerged with approximately $165 million of available cash on its balance sheet and only $85 million of new debt, ready to face the challenges ahead.
Join the Paragon Team
Meet our people and learn how we can help you achieve your full career potential. Our spin-off from Noble Drilling highlights a heritage of dedicated service, industry best practice and operational excellence.
We offer excellent compensation, benefits and other rewards, including:

Training and career development opportunities for both experienced candidates and those new to the offshore drilling industry.
Competitive pay and comprehensive benefits. While certain benefits may vary from one country to another, you can expect comprehensive medical coverage for you and your dependents along with an excellent retirement program.
Paragon Offshore is a global team of more than
2,600 professionals
across the world. We have one goal: to maintain exceptional safety standards and deliver the most reliable performance in the industry for our clients and shareholders.
---
Country ⚓

United States Of America

City ⚓

Houston

Address ⚓

3151 Briarpark Drive Suite 700 Houston, Texas 77042

Mobile ✆

Phone ☎

Email ✉

Email ✉

Email ✉

Web-site 🔗
---
---
Show contacts
Apply & send application to this company
Send My CV
---