PT BAHARI KRU MANAJEMEN CREWING COMPANY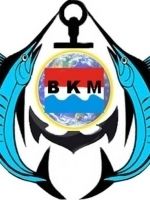 BAHARI KRU MANAJEMEN PT is crewing agency in Indonesia under licence Indonesian Fisherman Association.
Our company registered in our government since 2012.
Our concept of mutually beneficial cooperation will offer to your company
Bahari Kru Manajemen PT, established office located near the port in Tegal city, central java, Indonesia. that where the city's population is 70% of seafarers, We have been cooperate Kuwait fishing vessel owner, Scottish fishing vessel owner, Russian Fishing Vessel Owner and Norwegian fishing trawlers owner, Europe Fishing vessel, American fishing Vessel.
We have 20000 fishermen in which they have experienced on international fishing vessels on Korean fishing vessel, Russian fishing Trawler , Europe fishing vessel , Taiwan fishing vessel, Japan fishing vessel, Scottish fishing vessel,Cape Town fishing Vessel,Fiji Fishing Vessel and other countries.
PT.Bahari Kru Manajemen, have seafarers STWC 2010' / STCW-F 95' position as Boatswain, deck hand, (1st, 2nd, Engineer), Oiler, Ice Master, Cook and fish processing.
Our experienced manage crew for vessel as below :
1.Tuna Long liner,
2. Trawler,
3. Processing fish vessel
4. Factory Trawler
5. Long line
6. Gill net
7. Purse seine
8. Reefer cargo.
Approximately more than 150000 Indonesian seafarers working on board fishing vessels international and their personnel have been recognized by the owners fishing vessel international.
For reference : Our company has cooperated with a group Pescanova S.A, Fraserburgh Inshore fishermen limited, Pacific Andes Co.,Ltd and Regal Pesca Grupo among companies Pesca Chile S.A,Deris SA, Sakhalin Leasing fleet & ROLIZ "CJSC",Yuzhno Morskaia Baza Rybflota CJSC, Argos Froyanes Ltd, Chiang-Ten Co.,Ltd, Gerwil Crewing and etc. please visit our website www.baharicrew.co.id
Please do not hesitate to contact us
your suggest be highly our appreciated we would really like to hear from you.
Thanks and best regards
Zabidi
Commercial Director
PT. BAHARI KRU MANAJEMEN
Address : JL. KH Yunus No 22 Suradadi Tegal – Jawa Tengah Indonesia 52182
Email :
[email protected]
Website : www.baharicrew.co.id
Skype : fishermanassociation
Mobile : +62 819 0244 0911
Phone : (+62) 283 853128
---
Country ⚓

Indonesia

City ⚓

Tegal

Address ⚓

JL KH YUNUS NO 22 BOJONGSANA SURADADI

Mobile ✆

Phone ☎

Email ✉

Email ✉

Email ✉

Web-site 🔗
---
---
Show contacts
Apply & send application to this company
Send My CV
---