PT. Bahtera Benua Biru Manning Agency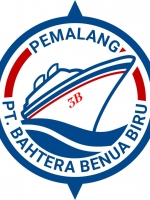 PT. BAHTERA BENUA BIRU was established 2019 with officialy located in Pemalang, indonesia. We are a company registered with a very good license based on the Law of the Republic Indonesia. The company is committed to promoting and providing highly skilled Indonesian seafarers and specialist maritime personnel to the international shipping market.
Our company mainly operates in crewing and manning agencies. Our main and long-term goal is to provide highly qualified Indonesian seafarers in accordance with international rules and regulations. Company guidelines include the Code, and standards recommended by IMO, MLC 2006 regulations, Flag State Licenses, and other Maritime Industry Policies. We are obliged to provide competitive crew and crew services with special emphasis on reliability, skills, discipline and safety at sea.
The highest level of quality of our selection ensures that the ship owners or ship management and fishing vessel operators gets the right crew to the right position. We believe that the measure of our success is how successful our clients are as a result of what we do for them. Therefore, the satisfaction of our clients for our services is our top priority in meeting their needs.
We have skilled, qualified, experienced and professional management to handle the activities of our crew and management. PT. BAHTERA BENUA BIRU Manning Agency has provided crew service to various ship owners and managers globally. We also provide personalized services to our seafarers. We are proud of our ability to satisfy our clients by offering our best services.
For fishing vessel owners, ship management, and fishing vessel operators for discuss crew manning services you can contact us throught email.
Yours faithfully,
PT. BAHTERA BENUA BIRU
Ship's Crews Manning Agency
Jl. Tongkol 001/007 Tanjungsari
Sugihwaras, Pemalang 52315
Central Java, Indonesia
Tel: 62-284 3291117
Sel: 62-895 3850 66797
[email protected]
[email protected]
---
Country ⚓

Indonesia

City ⚓

Pemalang

Address ⚓

Jl. Tongkol 001/007 Tanjungsari, Sugihwaras, Pemalang 52315

Mobile ✆

Phone ☎

Email ✉

Email ✉

Email ✉

Web-site 🔗
---
---
Show contacts
Apply & send application to this company
Send My CV
---