PT Lautan Cahaya Permata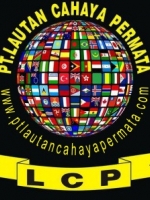 Pleased to introduce our company – PT LAUTAN CAHAYA PERMATA - we are a
fully certified (IMO, ISO & MLC) to engage in recruiting well qualified,
experienced, professional and skilled Officers, Engineers & Rating of
(Indonesian& Indian & Turkish & egypt & Bangladesh &Ukraine) nationalities
to all kind international vessels. We have an extensive database of highly
selected, experienced and STCW 2010 certified seafarers for different
types of vessels which corresponding customer's salary scales.
Our highly experienced management team consists of professionals in the
selection of seafarers for all types of vessels guarantying the best
service to meet your crew needs with of modern crewing services for ship
owners, the selection of Engineers, officers & Ratings.Through the years
our establishment has striven to achieve Total Client Satisfaction for the
services we provide.
RANK AVAILABILITY FOR ALL KIND VESSELS:
Master
Chief Officer
2nd Officer
3rd Officer
Radio Officer Chief Eng
2nd Eng
3rd Eng
4th Eng
E.T.O Deck Cadet
OS
AB
Bosun
Cook Engine Cadet butler
Fitter
Pump Man
Oiler
Mess Man
cabin steward
hotel cleaner
spa beauty and healty
waiter
bartender
Bar waiter/ss
Galley utylity
Please Visit our websitewww.ptlautancahayapermata.com for more info about
our company & it would be an honor for us if you could give us an
opportunity to serve and have a fruitful cooperation with your good
company.
Looking forward to hearing from you.
Thank You
Best Regards
ROHMATULLAH MASHUR
PT LAUTAN CAHAYA PERMATA Your Sincere Partner in Crewing
IMO, MLC 2006, ISO, Commercial Reg. Certified
MAYANG SARI 1 B26 JAKARTA UTARA INDONESIA 14230
Tele : +62122497890
Mob : +6282261649988(international )
Email
[email protected]
Skype id :PT LAUTAN CAHAYA PERMATA
---
Country ⚓

Indonesia

City ⚓

Jakarta

Address ⚓

jalan mayang sari raya 1 B26 – Koja Jakarta Utara (14230) Indonesia

Mobile ✆

Phone ☎

Email ✉

Email ✉

Email ✉

Web-site 🔗
---
---
Show contacts
Apply & send application to this company
Send My CV
---