PT. Royal Seven Seas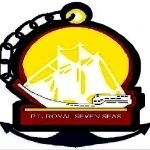 PT. ROYAL SEVEN SEAS has been established under the Republic of Indonesia Government since year 1997 as independent and private enlisted and register Company with all the relevant government authorities such as Department of Trade, Department of Trade Finance and Department of Manpower, which located in Jakarta Indonesia and operating as a professional Crewing Manager in order of managing, recruiting and supplying the Indonesian seafarers (Manpower Supply) to local and foreign Shipping Companies and Oilfield Industry for both of Marine and Offshore / Onshore Crew as well. We are fully under control by the Indonesian Government, Marine Department, and Maritime sector in our country.
With a quality system, highly qualified staff and an extensive network of subcontractors PT. ROYAL SEVEN SEAS, is ready to establish the good cooperation with you r good company in order to manage your crewing requirements to fill any vacancy on board any of your good vessels.
As a company specialist in supplying seafarers, we are highly interested to cooperate with any Shipping and Oilfield Industry Company, especially in supplying the Crew on Board, to grow our business in some Asian and European country and American as well. Our Company has provided the most qualified Crews which are fully guarantee by our Company. By this time we have collected of more than Two Thousand Seven Hundreds qualified and well experienced crews in their respective field, with well experiences background in Foreign Going Trading / Operation and as well as capable in English. We are fully responsible on each crew who are sends by us to work on board especially about their work ability and experience, performance, behaviors, patience and good conduct with all other multinational crew members on board from all over the world.
We are pleased herewith to offering our company complete of service as part of your good company for crew recruitment services. We really hope and highly appreciated if your good company would like to try our crews and may see how they work on board, and we believe that by provide our clients the professional services will be a motivation for us to be on top and success.
PT. ROYAL SEVEN SEAS, is a specialist service company to supply the Indonesian seafarers to International Shipping and Oilfield Industry Company to help the Owner and or Manager to find real professional crew member which capable to work on board of any type of vessels and Oilfield Offshore / Onshore Company at all over the world with the crew who are ready toplaced anywhere in accordance with the needs of the employer / owner, and fill the vacancy on board any type of vessels, as follow:
Tanker Vessel
Cruise Vessel
Container Vessel
Ro-Ro Vessel
Supply Vessel
Survey Vessel
AHT/AHTS
Tug Boat
Crew Boat
Crane Barge & Accommodation Work Barge
Log Carrier
Bulk Carrier
General Cargo
Dredger
Rig / Offshore
FPSO
Platform And Oil rig
Fishing Vessel
Ferry Ship
Sailing Vessel
Luxury Private Yacht/Cruise Ship/Luxury LinerYacht
Refer Vessels
Live Stock Carrier
Tugboat and Barge
Gas Carriers
LPG
ChemicalTanker
Shipyard with Ship Repair Crew
We are fully guarantee the quality of services provide for our clients, PT. ROYAL SEVEN SEAS, has conducted a quality control by means of selection of high quality seafarers, standards and the package.
SELECTION THE QUALITY OF SEAFARERS
The Company's crew selection is made according to well-defined procedures. These include a through check of the candidate's qualification, professional as well as academic and past work experience by type and size of vessel & machinery. In addition, we conduct extensive practical tests of each candidate on computer-based software.
The second step interview process follows this with personnel managers who have a seafaring background as Masters or Chief Engineers, as well as extensive shore-based experience in human resource management.
Final acceptance of seafaring candidates is always subject to a stringent health and fitness examination.
Once accepted, a system of pre-joining briefing is used, to ensure that all these seafarers are fully conversant with the company's standards, flag state requirements and the specific goals on each ship. During this briefing, the seafarers are given an introduction to the principal's quality assurance systems.
STANDARDS:
All our seafarers are well trained to STCW-95standards. Their Certification and Training also confirm to Flag state requirements, as well as requirements that are mandated or considered necessary for different vessel-types includes Cruise Liners, general cargo, bulk carriers, passenger vessels, Container carriers, petroleum, chemical and gas carriers, crude oil tankers, special crafts, supply vessels, multipurpose vessels, crew boat, Anchor Handling Tug and Supply vessel, work boat, tugs and oil rigs, etc.
We ensure that all our appointees are exposed to working in ISO-9001 and ISM Quality & Safety environments.
CERTIFICATIOS:
I. DECK & ENGINEER OFFICER
Deck officers will certify with legal document such as:
Certificate of Competency
Certificate of Endorsement with Remarks of GOC / GMDSS on the additional qualifications.
Basic Safety Training
Proficiency in Survival Craft and Rescue Boat
Advance Fire Fighting
Crisis Management
Crowd Management
Medical First aid
Passport
Seamen's Book
ISPS Code
Medical Care on Board
Tanker Familiarization
Oil Tanker
Chemical Tanker
Liquid Gas Tanker
Radar Simulator
Arpa Simulator
Global Maritime Distress & Safety System
General Operator Certificate
International Safety Management Code
Ship Security Officer
Bridge Resource Team Management
Etc.
III. DECK & ENGINE RATINGS:
Will certify with legal document such as:
Basic Safety Training
Navigational or Engine Room Watch Keeping
Navigation or deck watch keeping
Keeping Proficiency in Survival Craft and Rescue Boat
Advance Fire Fighting
Tanker Familiarization
Oil Tanker Certificate
Medical First Aid
Crisis Management
Crowd Management
International Safety Management Code
Passport
Seamen's Book
Etc.
IV. RESTAURANT AND HOTEL STAFF:
Restaurant and Hotel Staff will certify with legal document such as:
Recommendation Work Experience
Basic Safety Training
Navigation or deck watch Keeping
Survival Craft & Rescue Boat
Diploma Certificate
Crisis Management
Crowd Management
International Safety Management Code
Passport
Seaman Book
At PT. ROYAL SEVEN SEAS, we recognize the importance of efficiently manning and meeting the demands of our clients. Forming a roster of committed and loyal seafarers for our clients, we provide trained, skilled and competent personnel specific to the operational requirements of our client's vessels.
Crew Manning / Management is our Primary business and we take our performance levels in providing Crewing Services very seriously. We have a Quality Management System compliant with ISO 9001-2000 Standards in place.
Our staff managers are qualified and experienced professionals providing the best services in their domain.
We have provided Crew Manning services to various Ship Owners and Managers globally and have established us as one of the most experienced in the business.
Our Fleet Personnel data base is not just about building numbers but building relationships. Till date, we have worked with over 2000 Officers & Ratings. Our personalized service to seafarers includes being in constant contact, and monitoring their certificate requirements during their leave. All of which translates into a high retention rate.
Our crew management services are flexible & competitive and cover the complete spectrum of human resource management for the ship owner.
The success of PT. ROYAL SEVEN SEAS is based on a strong work ethics and our priority to retain and build on our relationships with our Principals through Quality Service by selecting and supplying experienced highly skilled, safety conscious regular offshore & marine personnel. The company also imparts training to the personnel who have initiative to learn and are ready to move into responsible positions due to strong demand for offshore rigs (Jack up, Submersible, Semi- submersible, Drill ship and Drilling Barge) personnel.
We shall keep striving to meet exceed our Principal's expectations for efficient service at all time with continuous improvement.
SHIP BROKERS, FUEL / BUNKERING SUPPLY & SHIP CHANDLERS:
PT. ROYAL SEVEN SEAS, In addition of the crew management as our main activity; we also serve our clients as Ship Brokers, Bunkering, Fresh Water supply & Ship Chandlers. Therefore, if you need our service in terms of procurement the vessel for charter or buy, or you need our service in terms of procurement of the goods that you may need for your ships in Indonesian waters, including refueling, please do not hesitate to contact us whenever you need our assistance.
---
Country ⚓

Indonesia

City ⚓

Jakarta Utara

Address ⚓

Jln. Yos Sudarso No.1, Komplek Perkantoran Yos Sudarso Megah, Jakarta Utara, Indonesia

Mobile ✆

Phone ☎

Email ✉

Email ✉

Email ✉

Web-site 🔗
---
---
Show contacts
Apply & send application to this company
Send My CV
---