Qship Maritime Management Private Limited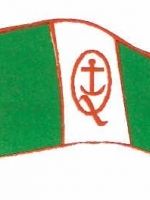 Qship Maritime Management Pvt. Ltd. is one of the leading Crew Manning Company with RPS License -237 – approved by D.G Shipping Govt. Of India, certified with MLC -2006; based in Mumbai - engaged to provide Crew Manning services to & Marine oil and gas offshore industries. Qship Maritime Management Pvt Ltd offers a comprehensive range of ship management services that we tailor to each vessel owner's needs. These include complete ship management, crew training, Crew management, new building supervision, insurance, independent surveys, superintendence, audits and commercial management. With a strong compliance team internationally, we observe the industry's highest standards for classification, flag state, and local environmental regulation. Today, all of our vessels under management are assured by the industry.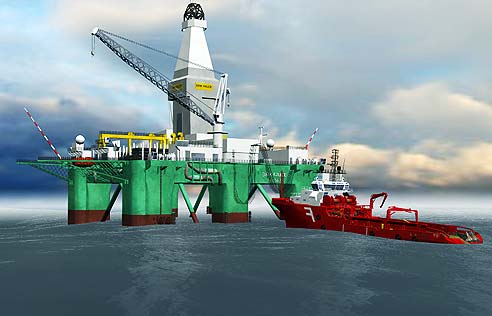 Qship Maritime Management a leading service provider to marine and oil gas offshore industries commenced full operations in 2000, initially operating as a Crewing agency and then evolving to offer full shipping services rendering quality support services such as Marine Crew management, recruitment of drill ships and turnkey projects crew, total logistics support , Ship repairs , oilfield maintenance &Marine Offshore training.
Today, Qship Maritime Management is among the fastest growing and highly versatile companies in the Maritime and Oil and gas offshore industries.

As a Ship management company Qship Maritime Management has several clients and we are open to new ship management challenges for new clients.
Company Policy
Qship Maritime Management has set themselves the objective to fully satisfy its Customers for any services they are contracted for in a safe, efficient & cost effective manner at meet the needs just in time.
Mission & Vision
Building good relationship with customers by exceeding their expectations through cost-effective and quality services.
Empowering our staff to contribute to the hard work of a rewarding work environment to ensure their continual improvement and growth.
Serving our community and participating in nation building.
Translating the business activities to achieve maximum return for all stakeholders.
Services Offered
Crew Management
Oil & Gas Offshore Crew
Offshore Maintenance & Fabrication
Ship Charter & Broker
Maritime Training:
QSHIP MARITIME EDUCATION AND TRAINING TRUST:
MARINE PERSONNEL OFFICERS (M. P.O ) Certificate Course(CREWING & DOCUMENTATION)
Certificate Course for Offshore Crane operators
Helicopter under water Escape Training
Certificate Course for Winch operators:
Certificate Course of Basic Welding:
Certificate Course in Riggers & Roustabout
Total logistics management
Total Logistic Support for Oil & Gas Exploration / Subsea Pipelines/ Offshore Construction for various projects .
The department also manages the safe mobilisation and demobilisation of all offshore personnel worldwide. This involves careful scheduling and utilisation of all offshore employees to ensure CTC operate at maximum efficiency when it comes to crew changes around the world.
Qship department also provides resource for all employee and contractor travel requirements including Visa applications, arrangement of flights and hotels and any other travel-related need.
Crew Management
Sourcing from external applicants or Qship's extensive database and then placed in the hands of professional, specialist consultants who will undertake to present suitably qualified and experienced candidates, with thoroughly checked backgrounds for you to select for interview. Qship undertake to keep the clients and candidates fully informed, throughout the selection and appointment process.
We believe that our Qship's expertise and experience will serve your company's interest the best way. The people behind our company are well equipped with knowledge and experience. We can also assure you of our credibility, outstanding reputation and expertise in this line of business. Furthermore we can guarantee you that more than doing business we make sure that our client will be satisfied and grateful in transacting business with us.
The full range of services is available in our company and able to provide Officers/ratings for all types of vessels such as Bulk Carriers, General Cargo Product , Chemicals & LNG tankers . All Seafarers are STCW 95 certified, experienced, English speaking Comply to ISM code and worked in foreign flag vessels.
OFFSHORE MAINTENANCE AND FABRICATIONS
Detailed Engineering, Procurement, Fabrication, Installation,Pre-commissioning, Hook-up & Commissioning on Turn-key Basis.
Architectural Repair/Revamping, Structural work including Deck extensions .
Maintenance of Equipments, Shutdown valves, Control valves, Gear operated Valves, Pumps & Shutdown Panels.
Providing services in MOC- SS, CS, CS NACE, CU-NI, Aluminum, Titanium, In coloy & DSS.
Topside modification and Hook-up
Overhauling of Main Engines, DG, Compressors, Shafting Gear boxes, Hydraulic pumps, Air Conditioning& Ventilations systems.
Underwater Hull repairs, Surface treatment by Vacuum and Grit Blasting & Marine Coating.
Chemical cleaning of systems.
Installations of Equipments and Surface Facilities.
Ship repairs/rig repairs
All types of welding jobs.
---
Country ⚓

India

City ⚓

Mumbai

Address ⚓

819 Mainframe Royal Palms Complex Goreogan E Mumbai 400065

Mobile ✆

Phone ☎

Email ✉

Email ✉

Email ✉

Web-site 🔗
---
---
Show contacts
Apply & send application to this company
Send My CV
---