Safebridge GmbH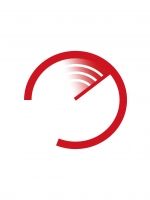 OPERATIONS
Established as one of the leaders in the maritime industry, the company offers the whole chain of digital human resource competence management. Safebridge is providing online, generic and type-specific training, promotion and assessment for seafarers, professionals and individuals in order to improve their skills and get certified. Following the strictest industry standards and legal regulations, the company ensures the highest quality of its products and services, with cutting edge IT solutions for E-Learning, E-Assessment and E-Certification. Additionally, certain courses feature the original manufacturer software and in this way the user can work with exactly the same system during the maritime training that he/she will later use while on board.

LOCATION
Safebridge was founded in 2009 and its main office is located in Hamburg, Germany, the third largest seaport in Europe and the leading logistics metropolis. In 2015, the company further expanded its business in Cyprus and opened the office for Safebridge Cyprus Ltd., in Limassol, the second largest city of the island with the biggest port.

PHILOSOPHY
The company stands for innovative and progressive e-learning concepts where expertise, global reach and deep knowledge in the maritime industry, delivers outstanding results for individuals, professionals and companies, always following the ideology that the best way of learning is by doing. This philosophy placed the company at the top of mind of the professionals in the maritime world and helped to build a strong network of partnerships amongst which are some of the most acknowledged manufacturers of the industry, as well as the great honour of recognition by The Nautical Institute.

PERSPECTIVE
Since Safebridge is well-known for providing ECDIS manufacturer-approved training, the company is now also offering the onboard equipment for individual boat charterers or owners. Additionally, Safebridge continues to extend its portfolio with the mission to offer the full stack of competence management and be able to cope with the high demands of the shipping industry.
---
Country ⚓

Germany

City ⚓

Hamburg

Address ⚓

Breite Strasse 61

Mobile ✆

Phone ☎

Email ✉

Email ✉

Email ✉

Web-site 🔗
---
---
Show contacts
Apply & send application to this company
Send My CV
---