Samudera Shipping Line (Vietnam) Ltd.


PT Samudera Indonesia Tbk ("Samudera Indonesia"/"the Company") is an integrated cargo transportation and logistics company established in 1964. The Company's origins date back to the early 1950s starting as an international shipping agency founded by Mr. Soedarpo Sastrosatomo. Since 1999, the Company has been publicly listed on the Indonesia Stock Exchange.
With experiences for more than 50 years, Samudera Indonesia has been able to develop a well-respected & well-recognised "Samudera" brand name. Samudera Indonesia has 5 business lines under the brand Samudera: Samudera Shipping, Samudera Logistics, Samudera Terminal, Samudera Agencies and Samudera Property to provide high quality services for the customers. Supported by 4.000 employees, more than 30 subsidiaries and 17 branch offices across various regions in Indonesia as well as representative offices in Asia, Samudera Indonesia is committed to deliver the best solution in cargo transportation and logistics.

SAMUDERA SHIPPING
Since the beginning of its establishment, the Company has run ocean going shipping encompasses bulk, tanker, offshore, container shipping, and ship management. The ocean going shipping started with Indonesia – Europe and Indonesia – Japan route. Until today, shipping is the biggest revenue contributor for the Company.
The services provided under Samudera Shipping are as the following:
Container Shipping
Tanker, Bulk, and Offshore Carrier
Ship Management
CONTAINER SHIPPING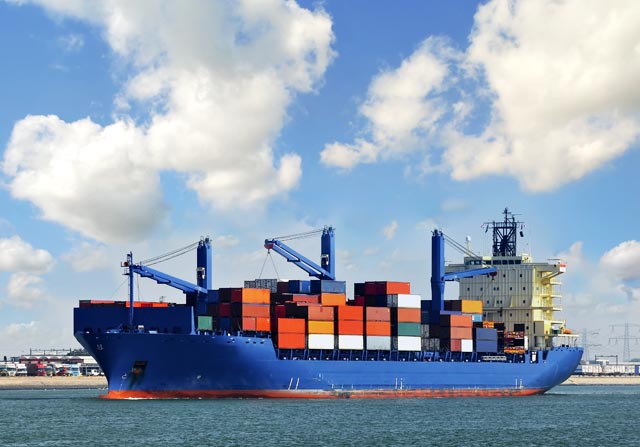 As one of the Company's biggest subsidiaries, Samudera Shipping Line Ltd (SSL) was established as an extension of international container shipping activities of Feeder Division in Samudera Indonesia which is began in 1988.
The division was then founded as an independent entity in Singapore on December 22, 1993. Along with its growth, SSL decided to go public as a listed company in Singapore Stock Exchange under the name of Samudera Shipping Line Ltd on September 13, 1997.
SSL's main services in the regional container shipping business are as follows: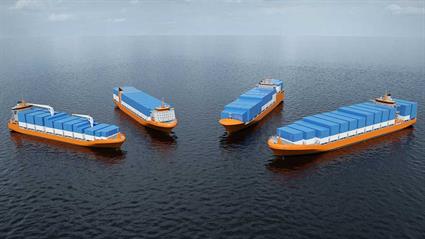 Transport Shipper Owned Container (SOC) between "hub" and "spoke". SSL also provides feeder services for Main Line Operators, Non-Vessel Operating Common Carrier (NVOCC) and Container Operator.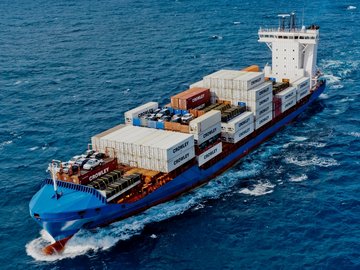 Using Carrier Owned Container (COC), cargo delivery between "spoke" ports can be done in accordance with the marketing coverage. SSL provides liner services to direct shipper, traders and freight forwarders.
Currently, SSL main focus is to provide services with area coverage including INA (ports of Jakarta, Bandung, Surabaya, Jambi, Semarang, Palembang, Pontianak, Pekanbaru, Panjang, Batam, Belawan); SMTV (Singapore as "port" harbor for Malaysia, Thailand, Vietnam, Myanmar and Philippines); India Sub-Continent (India, Sri Lanka, Pakistan and Bangladesh); and Far East (Hong Kong and China).
BULK CARRIER, TANKER, AND OFFSHORE SUPPORT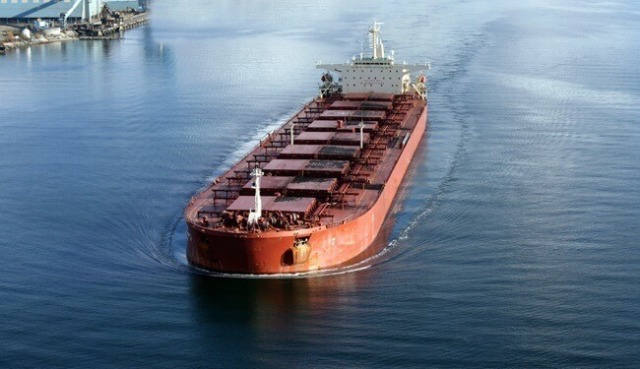 Samudera Shipping also provides bulk carrier, tanker and off shore support service. Our activity is focused on catering to the industrial shipping segment especially shipping services for the liquid chemical industry, oil and gas and bulk cargo (liquid petrochemical, petroleum and bulk shipping). In general the services are:
Providing vessels of liquid & gas tanker, dry bulk and marine offshore in time charter-based contract.
Providing space of tanker vessel to transport liquid cargo in Indonesian territory and Southeast Asia in voyage charterbased contract.
Providing services as general agent for foreign vessels in Indonesia for shipping companies of liquid & gas, dry bulk and marine offshore.
Off shore Support Services
Providing offshore vessels along with others services for the industry of oil and gas offshore exploration.
These services have also met the standards of quality, occupational safety/health and environment as defined in ISO 9001, ISO 14001 and OHSAS 18001 certification, thus able to provide satisfactory services for customers and fulfill their expectation.
SHIP MANAGEMENT

PT Samudera Indonesia Ship Management (SISM) incorporated in 1991 to support shipping activities by providing professional, efficient and added value in a form of competitive advantage for the customers. SISM is a merger from the several ship management divisions in numerous shipping business units in Samudera Indonesia. SISM is also supported by highly competent people and a team of expertise to operate the ships safely and to meet national and international requirements according to market needs, as well as best practices in ship management.
The safety management system implemented by SISM has referred to regulation of International Safety Management Code for Safe Operation of Ships and for Pollution Prevention (ISM Code), ISO 9000 Standard, The Standard of Training, Certification and Watch Keeping for Seafarer (STCW), SEEMP, MLC and ISO 14000. This system has been developed independently from concept to implementation and included implementation in both vessels and offices. SIMS developed an Integrated Ship Management System (ISMS) as the backbone of its information systems and technology to support the business daily operations and activities. Apart from ship management services, SISM also provides other services as independent services or integrate services detailed as follows:
Ship management service consisting of technical and crew management, purchasing, administration, accounting, and technical support
Legal and insurance assistance
Recruitment and placement services of certified SRPs (Seafarer Recruitment and Placement Service) crews are based on the Maritime Labour Convention (MLC) 2006 from Nippon Kaiji Kyokai (Class NK) and SIUPPA K (Business License Crew Recruitment and Placement) from the Indonesian Government
Survey and inspection of ships' condition
Site supervision during ship-building and repair
Dry-docking project management
SAMUDERA AGENCIES
The agency business was initially started as a foundation of Samudera Indonesia and has been going since 1953. Throughout more than five decades, the Company's agency business, which is currently known as Samudera Agencies not only manages to meet all of the domestic market's needs but also becomes the agency of the prominent foreign shipping companies in Indonesia.
Samudera Agencies has a broad and integrated service scope including inland transport, container depot, warehouse, and feeder transportation for both domestic and international routes as well as terminals.
Currently, Samudera Agencies represents several principals which are global shipping companies that include Korea Marine Transport Co Ltd, NYK Bulk & Projects Carrier, Rickmers Line, NileDutch, and Hapag-Lloyd AG. Samudera Agencies is supported by branch offices across main ports in Indonesia.
---
Country ⚓

Vietnam

City ⚓

Ho Chi Minh City

Address ⚓

17th Fl, Pearl Plaza Building 561 A Dien Bien Phu Str, Ward 25 Binh Thanh District Ho Chi Minh City – Vietnam

Mobile ✆

Phone ☎

Email ✉

Email ✉

Email ✉

Web-site 🔗
---
---
Show contacts
Apply & send application to this company
Send My CV
---