SAPKO-C. E. Ltd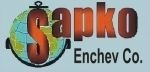 Crewing and Manning Agency SAPKO-C. E. Ltd is located in Varna, Bulgaria. Serving the Seafarers Human resources industry since 1989 Crewing and Manning Agency SAPKO-C. E. Ltd provides its principals with seafarers and specialists which have extensive experience on all types of vessels. We are in the position to cover any opening of any department on a cruising ship. Every one of our registered seafarers possesses all necessary certificates.
IN SHIP BUILDING and SHIP REPAIR INDUSTRY our Crewing and Manning Agency SAPKO-C. E. Ltd is able to provide highly qualified technical specialists: HULL WORKERS, STEEL WORKERS, ELECTRICAL and GAS WELDERS, SHIP PIPE FITTERS, ELECTRICIANS, CARPENTERS, TILERS, PAINTERS, BLASTERS and etc. All of them have graduated secondary vocational or professional school and are equipped with the necessary certificates.
LICENSED MECHANICAL ENGINEERS AND TECHNICIANS SHIP BUILDERS - MECHANICS, DESIGNERS, SUPERVISORS LICENSED EL. ENGINEERS and ELECTRICIANS SHIP BUILDERS, EL. FITTERS
IN ON- and OFFSHORE OIL INDUSTRY and ENERGETICS our Crewing and Manning Agency offers: GEOLOGISTS and GEOPHYSICISTS, DRILLING ENGINEERS, TOOLPUSHERS, RIG SUPERINTENDENT and RIG SUPERVISORS RIG MECHANICS, RIG ELECTRICIANS, MOTORMEN, DRILLERS and ASSISTANT DRILLERS, DERRICKMEN, ROTARY HELPERS and FLOORMEN, ENGINEERS and TECHNICIANS in the construction, exploitation and maintenance of equipment and officers: masters and engineers for exploitation of supply vessels and drilling platforms.
All specialists, registered in our Crewing and Manning Agency have long-term experience in shipbuilding and ship repair industry. For 30 years Lloyd's Register, Varna, has been monitoring the operations of Bulgarian Ship building and Ship repair Yards. Our specialists are well-educated and with long enough experience for meeting all requirements for highly qualified and hard work.
Do not hesitate to contact us for any questions or comments you have.
---
Country ⚓

Bulgaria

City ⚓

Varna

Address ⚓

11A Tzar Asen Street Varna, Bulgaria

Mobile ✆

Phone ☎

Email ✉

Email ✉

Email ✉

Web-site 🔗
---
---
Show contacts
Apply & send application to this company
Send My CV
---