Seacover Ukraine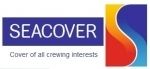 Founded in 1998 as a manning company, Seacover Ukraine provides recruitment of maritime personnel of different ranks from the East European Recruiting Region (EERR) for ship owners and shipmanagers companies.
Our history is our experience. It helps us to cope with all the tasks put before us.
Our clients are first of all our partners for us. We build our relations and cooperation basing on mutual interests and trust which is confirmed by the quality and guarantee of services we provide.
The constant search of new decisions, chasing the knowledge, improving our skills is the daily reality of our corporative life.
We propose you the level of cooperation which you are looking for. Every step done by Seacover Ukraine is done according to MLC 2006 and ISO 9001: 2008.
We have advanced experience in staffing and recruiting of personnel from Eastern-European Recruiting Region (EERR). Seacover is supplying the marine personnel to different regions, including Europe, Brasil, North Sea, West Africa, Gulf of Mexico, SE Asia and the Middle East. The personnel engaged with Seacover works on major players companies in offshore sector and our Clients own and manage different types of the fleet. Today, the sector proportion of personnel employed by Seacover is:
Offshore & Energy
OFFSHORE - 55%
OIL & GAS - 12%
Merchant shipping
TANKER FLEET - 18%
DRY CARGO FLEET - 15%
We work with seafarers considering their wishes, needs and expectations. We assist them when any question appears. We highly appreciate seamen's trust which they render to our company in the matters of career.
At present time Seacover is recruiting marine personnel for 18 shipowners and management companies from Italy, Switzerland, USA, Dutch, Singapore, UAE, Qatar.
We differ five main directions in our specialization:
• Offshore fleet (crane/crew accommodation/ pipe-layer barge, sv tugs, ahts, crew boats, dredger, split hopper barges ect )
• Oil & Gas (drillship, semi-submersible, jack up barges)
• Tanker Fleet (oil, product and chemical tankers)
• Dry cargo Fleet (general cargo, bulk carrier, multi-purpose)
• Large capacity Fleet (OBO, VLCC)
The leading position and experience of our company are the guarantee of good service and support. The job conditions of Seacover Ukraine fit the requirements of MLC 2006.
We willingly represent our services on website and look forward to cooperating with you.
---
Country ⚓

Ukraine

City ⚓

Odessa

Address ⚓

33, Zhukovskogo street, floor 3, office 308 Business Center Pokrovskiy Odessa, 65045 Ukraine

Mobile ✆

Phone ☎

Email ✉

Email ✉

Email ✉

Web-site 🔗
---
---
Show contacts
Apply & send application to this company
Send My CV
---