Sharp Crewing Services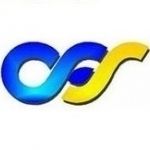 From its beginnings in 1937 when C.F.Sharp Shipping Agencies opened its first port agency office in the Philippines it grew, establishing offices in Singapore, Malaysia, Japan, Hong Kong, Taiwan and the name of C.F.Sharp Shipping Agencies became synonymous with providing reliable quality shipping services in the Far East – long before ISO and multinationals. It was in the mid-60's that C.F.Sharp Shipping Agencies was first asked to provide Filipino seafarers to oil major tanker owners.
Being long established we and our associates have built up an enviable database of Seafarers - Officers, Rating as well as Shore Personel. In fact our database exceeds 40,000+. We are continuously receiving applications for seafarers of many nationalities seeking employment with our Principals and Clients. As fast as we can review applications, sending same for assessment by ex-seagoing Captains and Engineers.
---
Country ⚓

Singapore

City ⚓

Singapore

Address ⚓

15 New Bridge Road

Mobile ✆

Phone ☎

Email ✉

Email ✉

Email ✉

Web-site 🔗
---
---
Show contacts
Apply & send application to this company
Send My CV
---