STS Agency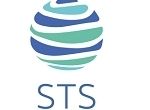 STS ltd. was founded in 2011 under the name of "Step to Sea" by a group of marine professionals with genuine desire to render crewing service and deliver high standard management. The strategy and day-to-day passion allowed us to build and maintain company reputation and strong market position. Within the time, STS has experienced the stressful industry crisis, whether in its turn dictated new maritime industry demands, which are out of common business frames and ethics. Thereby pushing STS for extraordinary and mind-shifted solutions.
In order to integrate outsourced business processes and services it was decided to set up Dynamic Positioning consulting department. This model makes us to expand the range of services, to attract the new clients and enhance of existing contracts. At the age of digitalization, we have implemented the right software to serve as a flexible tool for each service apart showing zero lost time.
Despite these challenges STS has demonstrated fundamental & robust track records. We have made a solid step towards our commercial efficiency and operation focus. Such dynamic effected on opening Headquarters on Marshall Island and optimizing core needs and values.
Geographical position of each entity covers strategical marine areas, as a result , giving access to the large volume of facilities, supply chains and logistic streams to give an immediate feedback on any level of complexity tasks. Either we are located in the marine cultural and historical areas which itself is an advantage. Accumulation of marine institutes & training centers, dry docks, supply, ports and first class seafarers.
STS specializes in the recruitment of personnel for Oil & Gas, Energy & Maritime industries including shore base and offshore roles. We have developed & implemented searching and verification procedures whereby we are suppling with best market talents. The quality of provided services is focused. Our efficient staff constantly analyze all possible scenario following stated objectives thereby preventing from force-major occasions and expenses.
We deliver transparent service ensuring compliance with international marine organization standards, customer requirements & recognized business ethics giving unconditional assurance for our customers' projects. STS manages an extensive database of international crew with 365 direct access for our principals, and is able to provide cost-efficient solutions for short or long term projects.
Training & Certification
We ensure latest STCW compliance of the each candidate providing timely training & certification services.
Visa
STS deliver comprehensive assistance in getting different type of visas.
Pre-employment verification
Process of detailed conformity inspection in accordance with international marine standards and employer requirements.
Crew Planning
Crewing department prepares long-term crew rosters which are supported by software with open access 365 for our clients.
Flag State documentation
We are authorized filling agents of the most frequently used flags.
Payroll Service
Our team of skill-set economists will provide safe practises of payrolling,AoR service,pensions enrolment,TAX and etc.
Logistic
Implemented organised Stable platform to manage services from the point of origin till the final result.
Risk Analysis & Management
Considering adverse probabilities and predictable events STS takes countermeasures to be protected from losses and potential threats.
KPI
We use different types of KPI's to monitor and measure success based on specific targets.
---
Country ⚓

Ukraine

City ⚓

Odessa

Address ⚓

Ukraine, Odessa, Lva Tolstoho Square P.O. BOX – 65020

Mobile ✆

Phone ☎

Email ✉

Email ✉

Email ✉

Web-site 🔗
---
---
Show contacts
Apply & send application to this company
Send My CV
---