TMC SHIPPING PVT LTD INDIA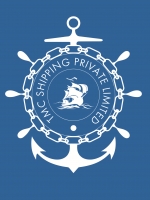 TMC Shipping D.G. Shipping Approved (Govt. of India), RPSL-MUM-423 TMC Shipping Pvt. Ltd. is India's leading Maritime Education, Training and Recruitment Company and is gradually emerging as a world leader. It is approved by Directorate General of Shipping (Govt. of India) and is an ISO 9001:2015 certified organization. TMC Shipping is a well-known name in the maritime education and training sector. However, over the years TMC Shipping has diversified and specialized in other maritime fields too, like Technical and Crewing Operations, Surveys/Inspections/Audits, Spare Parts Supply, Pre Purchase Inspections etc.,as a part of its quest to become an end-to- end solution provider for the Maritime Industry. Our commitment is and has always been to help organizations and individuals to identify opportunities and values in maritime industry and to develop impeccable strategy to best realize this value. We are committed and pledged to serve the Maritime industry.
We are in the business of attracting, developing and retaining the best set of crew for you. Our management centres are supported by global manning offices to recruit skilled seafarers and coordinate all your crewing needs.
Extensive crewing network and skilled seafarers
Our goal is to create a pool of seafarers who will be part of TMC for years to come. Our Crew department spends significant time and effort ensuring that our seafarers are qualified, experienced and competent. We also cultivate a fruitful and harmonic cooperation between our crew and our office personnel.

Our associates manning offices are audited regularly and operate under the direct supervision of TMC Personnel Department.
Our crewing services include:
» Recruiting
» Coordination of manning offices and crewing needs for the vessel
» Proactive communication with client
» Training of crew
» Accounting
» Cost control
» Follow up of Protection and Indemnity Insurance
» Payroll service
» Ensuring compliance according to industry standards (medical, visa, certificates)
» Travel coordination
Certification:
Certified to operate ships as per the ISM Code
ISO 9001:2014 Standards
ISO 14001:2014 Standards
Established System in Place
Crew Management System
A centralized system which stores all data related to seafarers for efficient monitoring of compliance with mandatory requirements (Flag State, Training, Certificates, Medical, Visa etc.) All data and documents are filed electronically for compliance check of seafarer's competence.
Riding Crew
Our services include crew scheduling, annual/study leave management, crew change and travel logistics, sickness cover and more.
We arrange flights to and from vessels and other travel needs of crew and management through our in-house travel company. Flexible and fully refundable marine tickets are available.
Tailor Made Crew
We take the time to understand the crewing requirements of our clients to ensure we provide the service that they need.
We then tailor our comprehensive range of services to meet their precise requirements. Our sophisticated and flexible systems can meet the changing demands of our high-profile clients operating in the ever-evolving marine and offshore industries.
---
Country ⚓

India

City ⚓

Chandigarh-

Address ⚓

270- sector 14 - Panchklua

Mobile ✆

Phone ☎

Email ✉

Email ✉

Email ✉

Web-site 🔗
---
---
Show contacts
Apply & send application to this company
Send My CV
---