Vee Source Global USA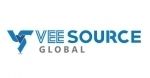 Vee Source Global is one of the fastest growing executive search and end to end HR solutions provider. Vee Source Global primarily focuses on the sectors of Banking, Accounting, Finance, Human Resources, Information Technology, Manufacturing, Sales, Marketing, Engineering and Sciences. Vee Source Global provides executives with exciting and relevant job opportunities that will broaden their career options. Vee Source Global focuses on helping businesses "bridge the execution gap" and experience accelerated business performance. Its client-centric philosophy, commitment to service excellence and a global delivery model enables its global clients to succeed in today's global digital economy. Vee Source Global provides onsite, offsite and offshore technology services and solutions to leading financial services; technology, communications & media; and manufacturing, retail & logistics corporations. The privately held company has offices in the U.S., Europe, and India. Vee Source Global delivers innovative technology and business process solutions to small & medium sized business around the world. The Vee Source Global team is composed of experienced and creative people from divergent backgrounds who share an unwavering commitment to serving the clients' needs. Our solutions are delivered from our privately owned, global delivery center in India - providing significant competitive advantage when reliability and security are of primary concern.
About Us
Why Choose Us?
If you are a business owner or an HR professional the most precious resource for you is time. For growing your business or just survive the day to day activities, you are busy. You are being pulled in many different directions that you feel like you can never give your full attention to anything. So pieces of your business or critical job functions fall through the cracks causing you even more stress. Knowing when to give up the reigns and let someone else take over a certain aspect of the business separates the extraordinary companies from ordinary ones.
This is where Vee source global steps in. Vee source global provides work force solutions to improve performance, reduce liability and increase profits. Vee source global utilizes a team of highly qualified professionals who cooperate systematically and strategically with one another to provide with HR outsourcing. Our aim is not to fill positions but to analyze your requirement, find the right resource and then fill the position to your satisfaction. In lots of cases 100% of the resumes sent to the client are placed because of this exercise we do.
Our Services
HR Services
BPO Services
IT Services
Vision
Our vision is to continue to evolve a service oriented organisation utilizing a development-focused human resources professional team, and accept the responsibility to provide world class services to our clients
Mission
To provide efficient, cost-effective and leading edge end to end HR and technology solutions to our clients by leveraging technology and processes in an optimal manner and by deploying highly qualified team of professionals in an environment of trust, competency and commitment.
---
Country ⚓

United States Of America

City ⚓

Texas City

Address ⚓

1300, W.Walnut Hill Ln, Suite# 175 Irvin, TX 75038

Mobile ✆

Phone ☎

Email ✉

Email ✉

Email ✉

Web-site 🔗
---
---
Show contacts
Apply & send application to this company
Send My CV
---