NASA Chief Engineer to Speak at SPE Conference
Post date: 07.03.2014 , Views: 379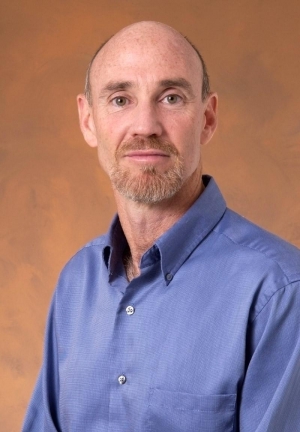 The chief engineer of NASA's Jet Propulsion Laboratory (JPL) will be the guest speaker at the opening scene-setter session and at the 'ice-breaker' drinks reception at the SPE Intelligent Energy Conference and Exhibition in Utrecht, the Netherlands from April 1-3, 2014.
Brian Muirhead works at the forefront of the some of the greatest technical and management challenges in the world today. A recipient of two of NASA's Outstanding Leadership Medals, he recently completed his assignment as the chief architect of NASA's Constellation project, a program aimed at establishing a permanent base on the moon and preparing for human exploration of Mars. He was also chief engineer of the Mars Science Laboratory during the invention of the Sky Crane, which was used to land the rover 'Curiosity' on Mars in 2012.
Muirhead is currently chief engineer of JPL and is a member of its Executive Council. He has worked on numerous spacecraft and technology projects including the Galileo mission to Jupiter, and the Shuttle Imaging Radar-C. He is also the author of the highly regarded books 'High Velocity Leadership' and 'Going to Mars'.
Muirhead will address SPE Intelligent Energy 2014 delegates at an evening reception on March 31 at the Jaarbeurs event venue and at the opening scene-setter session on April 1. He will illustrate the techniques that have made him an award winning leader and share lessons learned from overcoming the vast challenges of landing spacecraft on Mars and pushing the boundaries of space exploration.
Sue Frye, Senior Manager Events at SPE (Society of Petroleum Engineers) producers of the conference program said, "Mr. Muirhead has created solutions to seemingly impossible challenges and delivered results of global relevance. It will be tremendously exciting to hear his insights and learn from his experiences as a team builder, technologist, problem solver and culture change innovator. The digital world is opening up endless possibilities for the oil and gas industry and we have the opportunity to balance calculated risk, technology and experience to yield extraordinary success. Mr Muirhead has achieved this and we are privileged that he is joining us to set such an aspirational tone for our delegates."
The SPE Intelligent Energy 2014 conference is themed 'Aspirations and Accomplishments' and will recognise the efficiencies and performance improvements that have resulted from digital-age technologies. It will also address the smart future by looking at how digital enablement can continue to reduce exposure to risk while enhancing today's processes and practices, and ultimately increase asset value.
The conference and exhibition has already seen registration numbers rise 22% from the equivalent show in Utrecht in 2012. Attendance at the 6th edition of the event is estimated to be over 2,400 people plus more than 50 exhibitors who will be showcasing their expertise at the leading edge of digital oilfield technology development and implementation. These will include Baker Hughes, BP, Epsis, Honeywell, IBM, Petroleum Experts, Saudi Aramco, Stepchange Global and Weatherford.
The SPE-produced conference comprises a three day peer reviewed technical program with 80 papers covering technology, integrated operations, leadership, cyber-security and big data. The exhibition, organized by Reed Exhibitions, will showcase new and developing technologies and expertise by leading operators, service companies and technology providers.
The event is being held at the Jaarbeurs convention center in central Utrecht.