AzovMarine Crewing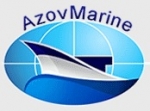 "AzovMarine" office is located in Mariupol, which is one of the largest cities on coastal area of the Sea of Azov. Today Mariupol commercial seaport is among four leading seaports of Ukraine and justly called the "Donbass sea gate".
Thanks to this location, "AzovMarine" is always keeps in touch with basic requirements to level of shipboard personnel training of shipping companies.
"AzovMarine" carries out the following business dimensions:
Knowledge improvement of foreign languages in accordance with international requirements and preparation for passing the knowledge test of the English language for shipboard personnel (Marlins Test, etc.);
trainings for successful interview for employment in the best shipping companies;
quality improvement of provided services of the service staff;
informational, consultative and legal support in drawing up documents.
"AzovMarine" cooperates closely with the leading maritime educational institutions of Ukraine, such as Odessa Maritime Academy, as well as with staff training and language training centers, in particular, long-term cooperation experience connects us with the Hotel Restaurant Catering "MR. BAR".
Highly qualified training staff of the company "AzovMarine" is a guarantee of competitive improvement of our customers internationally. You will get necessary information and help on the issues of drawing up documents comprehensively and in the shortest time possible. We guarantee our customers high quality of our services!
OUR TEAM
AzovMarine is a close well-consolidated team, all of which have been at the top of the shipping industry for many years with backgrounds covering relevant areas.
We are forward thinking and passionate about service we offer to seafarers and our clients. We are able to respond at anytime, providing effective coordination and guidance. Our specialized professionals are enthusiastic with knowledge of industry can offer the right solution for candidate and client.
---
Country ⚓

Ukraine

City ⚓

Mariupol

Address ⚓

Ukraine, Donetsk obl., 87517, Mariupol, Dnepropetrovsk lane, 15

Mobile ✆

Phone ☎

Email ✉

Email ✉

Email ✉

Web-site 🔗
---
---
Show contacts
Apply & send application to this company
Send My CV
---