Bourbon Offshore Norway AS

BOURBON OFFSHORE NORWAY AS is a fully integrated offshore supply ship owning company. The Company is a member of the BOURBON group, a leading player within offshore shipping providing shipborne supplies to oil and oil- related companies all over the world.
We have some 400 employees, most of them employed onboard our vessels operating globally.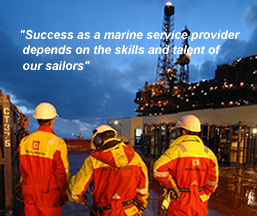 Our vision is to be the preferred company in offshore marine services for the benefit of our clients, our employees and all stakeholders.
Bourbon Offshore Norway AS is working in accordance with our customers' requirements for high quality service, and we regard technical and operational expertise as our most valuable assets. We follow the highest standards for management of health, safety, environment and quality assurance (HSEQ).
HSEQ
Bourbon Offshore Norway AS owns and operates Offshore Support Vessels. The operation of our vessels is based on a combination of experience and good marine practice utilising modern technology. By continuously searching for optimum solutions, our aim is to satisfy our customers by providing a cost effective operation, along with a safe and healthy working environment for our employees as well as our clients and their employees.
By constant review of our operations, and ongoing comparison with its competitors and other similar operations, the Company will seek to identify and implement "Best Practice" in everything it does.
The Company Safety Management System is developed to cover the requirements in the ISM code, ISO 9001 and ISO 14 001.
The Company Policies and the Safety Management System shall be adopted by all employees at all times within Bourbon Offshore Norway AS.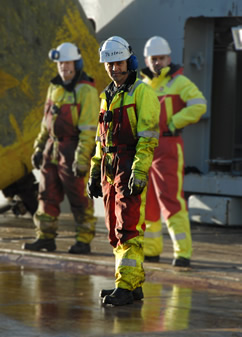 The Company's Objectives are:
To manage the fleet in accordance with the best professional standards.
To comply with all relevant national and international rules and regulations.
To maximise safety of the vessel, onboard equipment, personnel, cargo and the environment.
To have in place an effective organisational structure suitable for the Company's business activities.
To meet customers expectations regarding contractual and operational conditions.
Manage the company in line with the budget approved by the Board.
The company aim is to continuously monitor and improve the operation of the vessels and the management systems.
The company policies shall be reviewed annually and updated every fifth year.
Bourbon Offshore Norway takes great pride in providing modern vessels with the latest innovation and technology manned with a very professional crew. We are particularly proud to be recognized as a driving force when it comes to the development of new designs.
At present Bourbon Offshore Norway owns or operates 22 offshore support vessels, of which 5 are Anchor Handling Tug Supply Vessels (AHTS), 11 are Platform Supply Vessels (PSV) and 6 are Multi Purpose Supply Vessels (MPSV).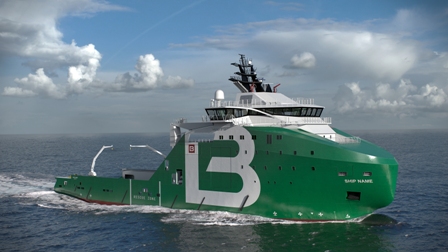 AHTS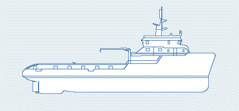 Bourbon Arctic
Bourbon Borgstein
Bourbon Crown
Bourbon Orca
Bourbon Surf
PSV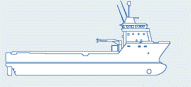 Bourbon Calm
Bourbon Clear
Bourbon Front
Bourbon Hidra
Bourbon Mistral
Bourbon Monsoon
Bourbon Rainbow
Bourbon Sapphire
Bourbon Tampen
Bourbon Topaz
Bourbon Viking
MPSV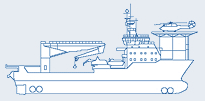 Bourbon Emerald
Bourbon Jade
Bourbon Oceanteam 101
Bourbon Opale
Bourbon Peridot
Southern Ocean (ex BO104)
---
Country ⚓

Norway

City ⚓

Fosnavaag

Address ⚓

P O Box H, Mjolstadneset, N-6090 Fosnavaag, Norway

Mobile ✆

Phone ☎

Email ✉

Email ✉

Email ✉

Web-site 🔗
---
---
Show contacts
Apply & send application to this company
Send My CV
---