Condor Concept Consulting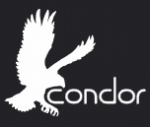 With a mission to provide recruitment management services, talent market intelligence and outsourcing services across the globe to IT, Finance, Engineering, Medical, Pharmaceutical, Hospitality, Customer Care and Marketing and Sales industries.

We operate mainly in these industries, but are surely not limited to them.
We offer tailor made services to fulfill the unique requirements of each client by taking time to understand their needs, objectives and specific requirements.
We specialize in permanent and temporary,placement staffing by mainly headhunting candidates who are qualified and would prove to be highly effective employees. We strongly believe in closer and honest relationship with our partners, built on mutual trust, speed of delivery, flexible conditions, detailed screening of the required professionals and their retention. Our mission is to develop long term relationships by providing innovative and professional services that prove beneficial to both our clients and candidates.
We have a team of professionals qualified to offer our clients with a diverse strata of candidates from which they then can choose the best suited person for the job.
We shortlist this candidate list by using customized services and flexible approaches.
We already have an extensive database of highly skilled professionals and a team who is dedicated towards their work and scrutinize each candidate before suggesting them to the client so that our clients can select the best candidate from the list of the crème a crème.
Condor Concept Consulting is also a socially responsible recruiting company in Romania and we support young romanians profesionals.
We develop detailed assessments, create detailed specifications for the position, build advertising that attracts the required target markets and thus supply precise and concise list of candidates who go through a pre – screening as well.
---
Country ⚓

Romania

City ⚓

Bucharest

Address ⚓

Str. Mendeleev, Nr 8, bl. 1, et. 1, sector 1. Bucharest Romania

Mobile ✆

Phone ☎

Email ✉

Email ✉

Email ✉

Web-site 🔗
---
---
Show contacts
Apply & send application to this company
Send My CV
---