Global Crewing Ltd.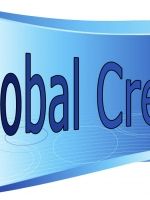 Global Crewing Ltd. is an independent Bulgarian company providing specialist marine recruitment and management services for both seagoing and shore based personnel covering all sectors of the shipping industry but with particular emphasis on the tanker and offshore market.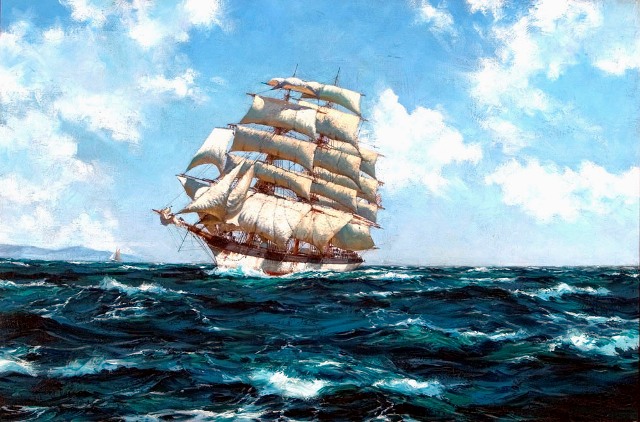 Why our Services:
We operate in full compliance with MLC 2006 and the highest ethical standards;
Implemented Quality Management System;
We have built our name and good reputation through the years with a respect, loyalty and quality of our services;
The recruitment process proceeds without any discrimination or prejudice and all seafarers are to be treated as equals no matter the sex, colour of the skin, religion, social background and the like.
Large number of our crew have worked for us over the years, who we know, trust and rely on to do an excellent job;
Good working relationships with Maritime Administrations, training centres and travel/visa agents in Bulgaria and East Europe;
Good working relationship with other crewing agencies across Europe, as well as Middle and Far East enables us to provide qualified professionals for each rank and vessel type in very short periods;
24/7 services;
Global Crewing Ltd. operates in accordance with the MLC 2006, Bulgarian National Employment Agency and Maritime Administration regulations and laws. Being registered as a Data Controller, we guarantee that any personal data of all seafarers remains confidential and will be used for recruitment and employment purposes only.
Headquartered in Bulgaria one of the countries with a strong maritime history and traditions, well renowned for providing world class marine professionals and well educated and skilled workforce backed up with wide experience and passion for hard work. We do have know-how based experience of working for and with one of the most prestigious Oil majors, offshore, container and bulk clientele.
We are a crewing company that serves all type of vessels, with special emphasis on offshore and tanker fleets. We are always committed to offering a personal and accessible service. Our clients and candidates choose to work with us because they want a professional and personal approach.
With a team having more than 44 years of experience in crewing and sailing as deep sea Officers, and dealing efficiently with all the aspects of shipping and maritime activities.
We know the market, we know your needs, we are able to find available and qualified as per the latest Maritime standards crew to you, and we will do our outmost to fulfill your requirements.
We can assure excellence in all we do and we are focused on delivering quality services.
CREWING
Global Crewing Ltd. operates in accordance with Bulgarian National Employment Agency and Maritime Administration's regulations and laws. The Republic of Bulgaria has ratified MLC with a law adopted by the National Assembly on 27 May 2009. On 12 April 2010 the ratification has been communicated to the Director-General of the International Labour Office for registration.
We will find the people with the right qualifications and flexibility to work in your organization. Our staffing and recruiting services will save you time by handling the entire recruiting, screening and placement process. We save you money with our comprehensive approach, streamlining the recruitment process and direct sourcing leading to cost reductions.
We want to make it simple, available and at all times effective and efficient for you to work with us.

We help the companies to run their business in effective and efficient way by providing employees that have got all the necessary attributes and experience. Customer satisfaction is what we aspire for - we want to provide what our clients want and at all times and all aspects meet their expectations.
We aim to promote Bulgarian workforce known of hard work, dedication, excellent skills and experience as well as openness to new challenges and environment.
The recruitment process proceeds without any discrimination or prejudice and all seafarers are to be treated as equals no matter the sex, color of the skin, religion, social background and the like.
We are ready to engage in business discussions and look through any offering on your crew requirements. We are also open to business cooperation relating to all "crewing" matters with prospective partners on the basis of a mutual understanding and beneficial agreements prospects.
Based on our experience in the maritime industry, knowledge and excellent reputation, we are able to respond to any of your requests in short time, without compromising the Safety, Quality and Professionalism.
Why Bulgarian Crew?
Bulgaria has a long tradition of providing highly skilled and experienced professionals in all sectors of the Maritime industry;
Naval Academy and the Technical University in Varna provide newly graduated, young deck, engine and electrical cadets;
Bulgarian seafarers have been proven through the years as reliable, well qualified and trained professionals;
Good English knowledge;
Many training centres in Bulgaria provide courses, seminars and trainings as per the latest marine standards; Company specific trainings can be arranged as well;
As several of the merchant and offshore fleets have been reduced significantly over the last several years, there is a large pool of highly skilled and qualified seafarers looking for stable employment now;
Bulgarian Certificate of Competence is recognized by the majority of the Flag states and CoE can be easily issued;
As an EU member Bulgarians can easily travel to/from any part of Europe; US visa can also be easily obtained;
New Offshore Company on the Bulgarian market now, will have the advantage to make the first choice of the best seafarers as per their needs and policy;
Medical centres provide fast and qualify services and assistance in obtaining any Flag medical examination and certification;
Apart from Bulgarian we also provide other European / International nationalities including but not limited to Ukrainian, Russian, Polish, British seafarers. Filipino and Indian Officers and Ratings.
---
Country ⚓

Bulgaria

City ⚓

Varna

Address ⚓

4 Praga street, ground floor, Varna 9000, Bulgaria

Mobile ✆

Phone ☎

Email ✉

Email ✉

Email ✉

Web-site 🔗
---
---
Show contacts
Apply & send application to this company
Send My CV
---