Gourmet Offshore Sdn Bhd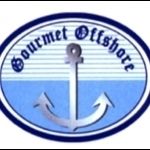 Gourmet Offshore Sdn Bhd is 100% local company was established in 2005. We are uniquely centered towards Oil & Gas and Marine industry and made to fulfill the needs of the people working offshore and onshore operations.
Catering Services
No doubt Gourmet Offshore Sdn Bhd offers catering services. It's something we do exceptionally well and we are confident you won't find a better option elsewhere. Our delectable and exhaustive list of food options as well as the high standards applied to its preparation and storage will fulfill all our clients' expectations.
Housekeeping Services
Apart from food, we provide complete housekeeping services. Sheets, beds, toilets, windows, dishes – you name it and we'll have it covered. It's all in a day's work.
---
Country ⚓

Malaysia

City ⚓

Kuala Lumpur

Address ⚓

19A-25-5, Level 25, UOA Centre, No 19, Jalan Pinang, 50450 Kuala Lumpur

Mobile ✆

Phone ☎

Email ✉

Email ✉

Email ✉

Web-site 🔗
---
---
Show contacts
Apply & send application to this company
Send My CV
---