Intership Navigation Co. Ltd.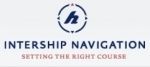 Intership is a member of the Hartmann Group headquartered in Leer, Germany. Principally a shipowning company, Intership has also expanded into third party management for a small number of European, American and Asian owners.
Intership's owned fleet consists of different series of vessels; Bulkcarriers from 5.500 mt dwt to 180.000 mt dwt, General Cargo vessels from 8000 mt dwt to 27.000 mt dwt, Container Feeders of 700 TEU as well as Handy, MR and LR1 tankers, totaling in excess of 50 vessels.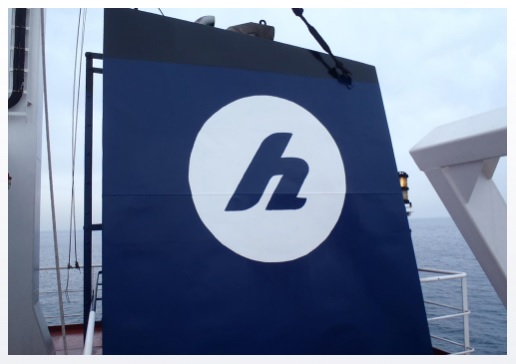 Intership also developed two series of most modern self-unloading Cement Carriers of 8.000 and 15.000 dwt respectively.
In addition to its owned vessels, Intership technically manages 35 vessels for third-party owners, as well as a fleet of about 100 ships on a crew management basis.
Intership employs more than 3,500 seafarers on board its ships and has its own fully owned training school in Manila, in which seafarers are being extensively educated and trained.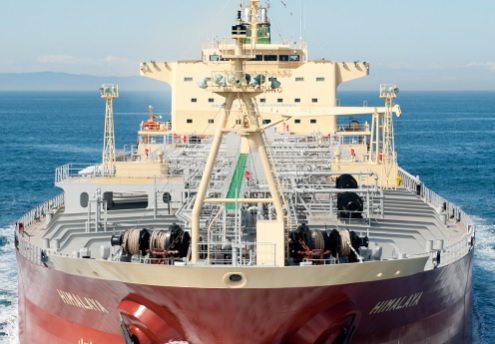 Intership co-ordinates its worldwide network of offices from its purpose built headquarters in Limassol, Cyprus. The company employs a shore staff of approximately 160 skilled professionals. Dedicated to safety and quality, Intership is determined to continue Setting the Right Course!
Crewing & Training
Our seafarers are our most valuable resource. For over twenty five years our main source for seafarers is the Philippines, where we established our presence in 1990.
Today Intership not only sources its crew through the group-owned manning agency, but we have also established our own training centre – ISNTC. The training center was established in 1992 and has since trained hundreds of cadets as well as provided courses to our seafarers and those of other owners.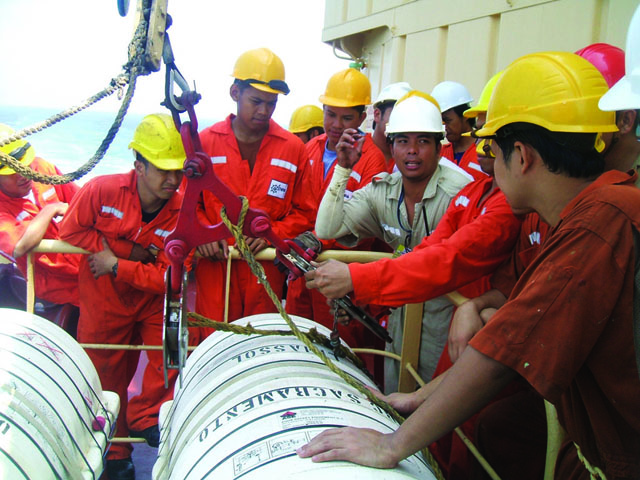 Intership Navigation Training School (ISNTC) operates sophisticated bridge and engine simulators and maintains an extensive range of deck and engine equipment for hands-on training, which includes a full-scale mooring station and the only genuine ship's crane available in the Philippines. A fully operational engine room allows real-time training for engineers and engine ratings. The center furthermore includes a dormitory for up to 70 crew.
To complement the training taking place at ISNTC, an extra deck on two of our cape-size ships accommodates training facilities and living quarters for officer trainees. These include a bridge simulator on MV Lancelot and an engine simulator and classroom on MV Percival.
ISNTC has been certified by Germanischer Lloyd for compliance with ISO 9001. ISNTC conducts courses in compliance with the IMO requirements, particularly STCW, ISM and MLC. The training school is recognized by the Philippine authorities as a professional training institution and has obtained several flagstate approvals for their courses.
Our investment in training is making it possible that we now have masters and chief engineers on our ships who joined us 12-15 years ago as cadets.
Our continued commitment to training saw the establishment of the Hartmann e-learning web portal in 2011, which currently has over 5000 registered users. This initiative offers sea going and office personnel, as well as other Hartmann Group company employees, access to over 100 e-courses online.
---
Country ⚓

Cyprus

City ⚓

Limassol

Address ⚓

Hartmann House P.O. Box 70185, CY-4161, Limassol, Cyprus

Mobile ✆

Phone ☎

Email ✉

Email ✉

Email ✉

Web-site 🔗
---
---
Show contacts
Apply & send application to this company
Send My CV
---