Marine Capabilities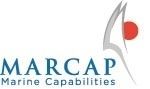 MarCap serves the offshore and marine civil construction industry with many diversified vessels and wide range of services, including but not limited to, anchor handling, towage, transport of equipment and personnel, fire fighting and oil pollution control.
WORK BOATS
MAINTENANCE BOATS
SUPPLY BOATS
CREW BOATS
ANCHOR HANDLING VESSELS
SAFETY STANDBY VESSELS
TOW TUGS
HARBOR TUGS
LANDING CRAFTS WORK DECK BARGES
CARGO BARGES
WORK BARGES
SHIP & CREW MANAGEMENT
OFFSHORE TRANSPORTATION
LOGISTICAL SUPPORT
MARINE CONTRACTING WORKS
PAINTING WORKS
CONSTRUCTION ACTIVITIES
Inspired by the developments in the Marine industry, Al Bawardi Marine Services Company (ABMS) was established in Abu Dhabi in 1988. ABMS remained as a department of Al Bawardi Enterprises until 1996, when a major restructuring took place. ABMS then assumed a separate entity with its own team, vessels and headquarters. Soon after, ABMS was able to establish itself as a strong partner for progress among diverse industries. It was a remarkable success resulting from hard work, professionalism and dynamic crew, in addition to our core strengths.
In 2003, ABMS modernized its fleet by acquiring larger and more advanced vessels. Simultaneously, ABMS underwent an identity change by renaming itself MarCap LLC. Before long, the shortened coinage MarCap, which in Arabic aptly means 'boat' became very popular.
With a vision to lead and backed up by a successful strategy, MarCap is coasting its way to farther shores of progress as the massive power behind maritime performance.
MarCap has grown to be one of the well navigated owners and charterers of marine vessels that supports the Oil & Gas as well as the Marine Contracting industries and their related services.
Understanding the complex requirements of these industries, MarCap offers a comprehensive range of well maintained modern fleet and other fully managed vessels:
Work Boats and Maintenance Vessels supporting oil-well maintenance activities, painting works, construction activities etc.
Supply Vessels to construction barges and oil fields
Anchor handling vessels
Tow Tugs / Harbour Tugs, Safety Stand-by Vessels
Landing Crafts
Crew Boats
Work Barges with mooring systems
Cargo Barges
Marcap also provides a deck of related services, which are vital to the smooth sailing of these industries:
Management of ships and crew
Offshore transportation jobs on turnkey basis
Logistical support for oilfield and civil projects
Marine contracting works
---
Country ⚓

United Arab Emirates

City ⚓

Abu Dhabi

Address ⚓

Liwa Street. Safar travel agency bldg. 3rd floor. P.O.Box: 30175 Abu Dhabi – UAE

Mobile ✆

Phone ☎

Email ✉

Email ✉

Email ✉

Web-site 🔗
---
---
Show contacts
Apply & send application to this company
Send My CV
---