MARINELINE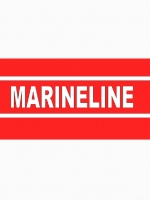 The main goal of our crewing agency is to provide quality services to shipping companies in the field of employment of competent, highly professional, certified seafarers in accordance with international standards. We have a constantly updated database of competent seafarers with good knowledge and the necessary maritime documents in accordance with the position.
Основная цель нашего крюингового агентства состоит в предоставлении качественных услуг судоходным компаниям в сфере трудоустройства компетентного, высокопрофессионального, сертифицированного состава моряков в соответствии с международным стандартам.
Мы обладаем постоянно обновляющейся базой данных компетентных моряков с хорошим знанием и необходимыми морскими документами в соответствии с должностью.
?Разработанная нами на основе международного опыта система отбора и процедуры обеспечивают поддержание высокого стандарта в предоставлении наших услуг в соответствии требованиям клиента.
Мы нацелены на качественный результат, легко обучаемся новым стандартам, открыты к предложениям. Регулярные внутренние проверки, способствуют улучшению качества наших услуг и позволяют повышать стандарты.
Основываясь на требованиях судовладельца мы учитываем предпочтения моряков и готовы идти на встречу
Обслуживание клиентов

Служба поддержки

Помощь в трудоустройстве с любым опытом

Трудоустройство: Постоянный / Контрактный набор

Более 80% всех опрошенных кандидатов приняты на работу

Полный пакет проездных документов в соответствии с регламентом MLC 2006

Обеспечение долгосрочной поддержки вновь присоединившихся

Организация курсов обучения в Сертификационном центре в соответствии с STCW 78/95.
---
Country ⚓

Azerbaijan

City ⚓

Baku

Address ⚓

Azerbaijan, 156 Ahmad Rajabli, Baku 1075

Mobile ✆

Phone ☎

Email ✉

Email ✉

Email ✉

Web-site 🔗
---
---
Show contacts
Apply & send application to this company
Send My CV
---