Mariner Shipping Services, Ltd.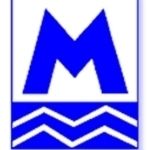 Mariner Shipping Services, Ltd. was formed in Thailand in the year 1980, with a view to provide general shipping agency services at the port of Bangkok. At the same time, a separate pioneering activity as ships crew manning services to provide qualified and experienced Myanmar seamen to foreign ship owners was also established, taking opportunity of the Management's strong links with Myanmar sea-faring resources.
Since then, this activity has gradually expanded and the Company has become one of the leading Myanmar crew sources as "Myanmar ships crew specialist ". Mariner's main clients and Principals are MACS Maritime Shipping of Hamburg, Marcrew GmbH, Hamburg, PRONAV Schiffahrtsberatung GmbH & Co. KG, Hamburg, Choosan Shipping Co., Ltd., of Singapore, and New Century Ship management Ltd., of Singapore.
As a result of recent improved communications and financial facilities in the Union of Myanmar it is no longer considered necessary to operate the manning activities mainly from Bangkok, Thailand. A Myanmar registered company, known as Mariner Enterprises, Ltd., Yangon, Myanmar has therefore been established in 1997 to operate directly from Myanmar with a Representative office at Bangkok, Thailand.
"MARINER" has always concentrated its efforts to supply crew only to well established Ship Owners and reputable Principals who employ first class crew for their modern and sophisticated vessels not only because it sees as a challenge and an opportunity for their Myanmar seamen to upgrade their shipping experience further, but also it believes that in the long run, their more experienced and better trained seamen would remain employed consistently with reputable Ship Owners, and enjoy better terms of employment than what can be offered by the average Owner who is looking for cheap crewing sources.
---
Country ⚓

Myanmar

City ⚓

Yangon

Address ⚓

MARINER HOUSE - 5A,MYAKANTHAR HOUSING, MYAKANTHAR STREET, KAMAYUT TS

Mobile ✆

Phone ☎

Email ✉

Email ✉

Email ✉

Web-site 🔗
---
---
Show contacts
Apply & send application to this company
Send My CV
---