Marquette Transportation Company

About Marquette Transportation Company
Ray Eckstein founded what is now the River Division of Marquette Transportation Company, LLC in 1978. Throughout the years we joined forces with two other family-owned businesses, Eckstein Marine Services and HLC Tugs, to add our Gulf-Inland and Offshore divisions, respectively. Each of our divisions has grown over the years, surviving grain embargoes, fluctuating fuel costs, and other challenges that led us to adapt, innovate, and prosper.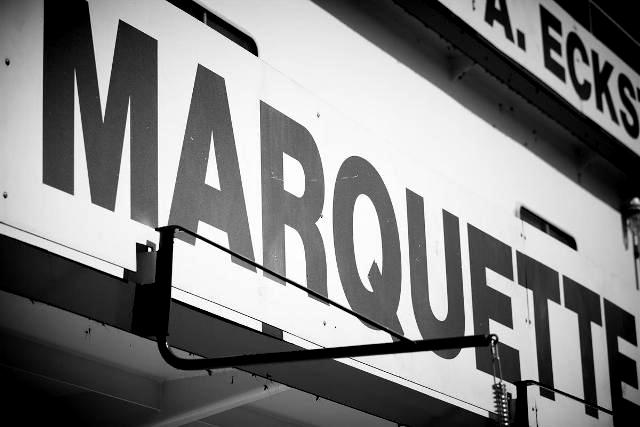 Today, we're the only fully-integrated, seamless transportation provider in the industry.
We're one of the nation's fastest-growing providers of marine transportation solutions with the comprehensive, diversified capabilities that make us an industry leader.
Marquette has three operations, with a strategic mix of vessels powered with the latest marine technology and equipment to ensure safe, reliable, on-time service. Founded in 1978, our River unit now offers a fleet of more than 50 line haul vessels and 800+ dry cargo barges. In 2007, we added our Gulf-Inland unit (formerly Eckstein Marine) and our Offshore unit (formerly HLC Tugs) to create a seamless transportation experience for our customers.
With a long history of service excellence and a reputation for getting the job done safely and on time, we set a higher standard for marine transportation year after year.
Marquette At A Glance
We're one of the nation's largest marine transportation services.
We own 800+ barges that are available to lease to our customers.
Our vessels are equipped with the industry's most advanced navigational, communications, and safety equipment.
We transport over 40 million bushels of grain each month.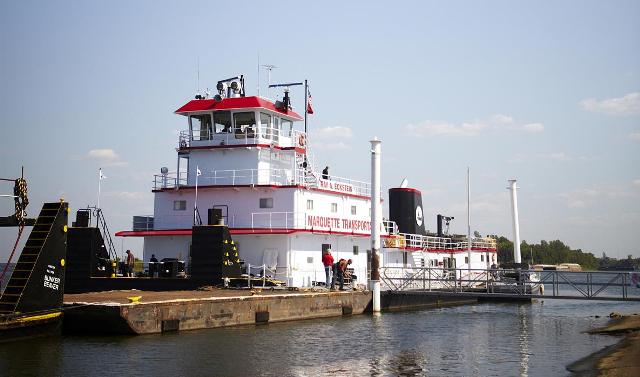 Marquette Transportation Company is one of the nation's largest providers of marine transportation services, having combined three leading family-owned businesses under one banner. Unlike most integrated barge lines, we offer a strategic mix of vessels along many waterways including:
Mississippi River
Ohio River
Illinois River
Tennessee River
Cumberland River
Tennessee-Tombigbee Waterway
Arkansas River
Intracoastal Waterway (Brownsville, TX to St. Marks, FL)
Eastern Seaboard
Gulf of Mexico
Caribbean
Central America
Mexico
With integrated billing and tracking, regardless of your point of origin or final destination, there's no need to hassle with coordinating multiple companies to get your cargo safely from Point A to Point B.
Since 1978, we've been a leading provider of inland-marine transportation on the Mississippi River, the Ohio River, and their tributaries. We also cover the Gulf Intercoastal Waterways and near-shore tug markets. We are the only fully-integrated fleet in the industry that can do what we do.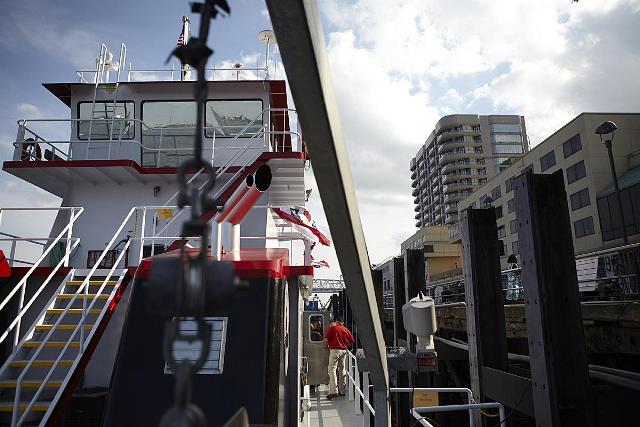 We specialize in:
seamless movement of your product among new, modern vessels
supply chain management for bulk commodities
moving unique and oversized items, such as oilfield equipment
tailoring custom solutions for each customer, regardless of industry experience
attracting and retaining safe, reliable crew members
To learn more about shipping, including the current freight rate, contact our sales team or read about how we can offer single-source marine transportation.
Our Values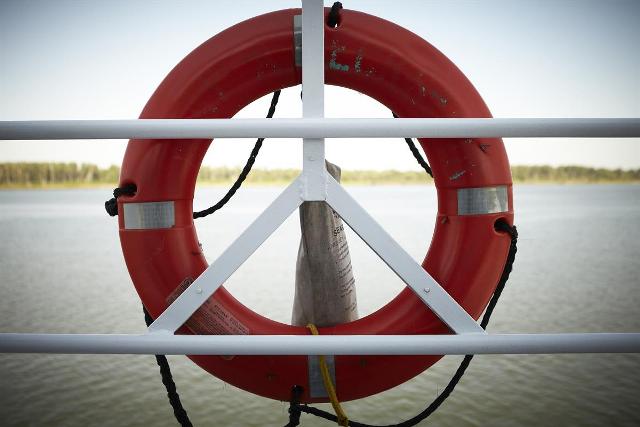 Our mission is to create long-term customer value by providing the safest, most comprehensive marine transportation services.
Unity
Each area of operations — River, Gulf-Inland, and Offshore — began as a family-owned and operated business. We came together under one name, one team, and one direction so we could provide seamless marine transportation to our customers. Years after joining forces, our family culture continues, extending across all the waters we run.
Safety
We embrace safe practices and behaviors in every facet of the business.
Customer Partnerships
We build trust with our customers by delivering upon our promises and meeting every challenge with timely, cost-effective, innovative solutions.
Passion for Our Work
We are passionate about service, personal responsibility, business integrity, and each other's successes.
Respect and Honor
We demonstrate respect and honor for our customers, the environment, and each other.
Careers at Marquette Transportation
Interested in joining our team? We are now hiring for positions on our towboats and barges. We also have career opportunities for shore-based positions. We're always looking for great people to work with on land and on the water.
We make marine transportation simple. Our River, Gulf, and Offshore divisions all began as separate, family-owned businesses. In 2007, we joined forces to offer unified, seamless transportation across U.S. waterways and beyond. Let us manage your complex logistical challenges.
We're experts in logistics. As one of the largest, most diverse companies in the industry, we have the capacity to move just about anything. We offer a full spectrum of Inland marine shipping solutions and supply chain management for your bulk commodities.
We're hiring! Shore up your future with Marquette Transportation.
---
Country ⚓

United States Of America

City ⚓

Kentucky

Address ⚓

150 Ballard Circle Paducah, Kentucky 42001

Mobile ✆

Phone ☎

Email ✉

Email ✉

Email ✉

Web-site 🔗
---
---
Show contacts
Apply & send application to this company
Send My CV
---