Nautilus Marine Agency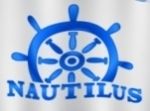 Nautilus Crewing Agency - "Mobilis in mobile".
Since 1996 Nautilus Crewing Agency has been acting as a full-service crewing agency with its Branches in Ukraine.
Our mission is to promote Client's business through offering qualified, motivated and loyal towards ship-owner crew.
Our specialization lies in a careful selection of reliable, experienced, and skilled English-speaking seafarers for such vessels as:
container vessels;
timber carriers;
offshore fleet.
Our work style is Client oriented.
Our principle is compliance:
compliance of rendering services quality with the highest standards;
compliance of the service level with the Client's expectations;
compliance of price and quality;
compliance of personnel qualification with the tasks.
Our policy is honesty and openness.
We do not conceal our capabilities and technologies, and always provide details about the work we carry out.
For 20 years of activity Nautilus Crewing Agency has acquired extensive database of marine experts.
We can offer you trained shipboard personnel for such vessels as container ships, timber carrying vessels and offshore fleet vessels.
Our services:
Selection of marine specialists of required qualification;
Testing in specialty and English skills;
Granting an opportunity for the candidate to have an interview with a ship owner representative from our office;
Arrangement of medical examination in certified health care institutions;
Checking of all required marine documents and their legitimacy;
Execution of arranging of flag state documents (official accreditation in licensing authorities);
Visa support (long-term Schengen visa, USA visa and others);
Planning and control of timely replacements;
Minimizing of wages transfer cost under the "Sea Package" program;
Minimizing of costs of crews replacing in ports of Ukraine;
Logistic services Home - City - Shipboard;
Flights at the best prices (Partner company "Transco Marine");
As a result of professional experience and application of innovative technologies of personnel management we offer services that lead to sustained revenue growth of our Clients.
Even if you now have further job offers from other companies, please, find time to fill in our application form and then we shall regularly inform you about our new vacancies.
Nautilus Crewing Agency has been working on crewing market for 20 years rendering mediatory services for seafarer's employment.
Our agency specializes in such vessels as container ships, timber ships and offshore fleet vessels.
If you have good professional skills, are fluent in English and have had more than one contract in a foreign company, our best vacancies will be offered for your consideration.
Our staff can be useful for you in the following:
compliance of your maritime documents with the requirements of International
conditions for obtaining or renewal of the seafarer's identity document, working diplomas certificates;
employment terms and conditions with a foreign ship
financial and tax
Arrange an interview with a ship owner representative;
After confirmation of your appointment, provide you with a complete package of accompanying papers, including airline tickets;
Arrange your itinerary of travel "home-city on board a ship."
We believe everything in life changes for better but the choice is always yours!
Pro forma collective agreement currently in force on ships under Condor Shipping Management ltd. (Manx Ocean Crewing Ltd)
Agency contract of employment on foreign ship owners' ships.
Company's policy regarding ingestion of alcohol and drugs on board..
---
Country ⚓

Ukraine

City ⚓

Nikolaev

Address ⚓

Nikolskaya Street, 39 Nikolaev, Ukraine, 54001

Mobile ✆

Phone ☎

Email ✉

Email ✉

Email ✉

Web-site 🔗
---
---
Show contacts
Apply & send application to this company
Send My CV
---